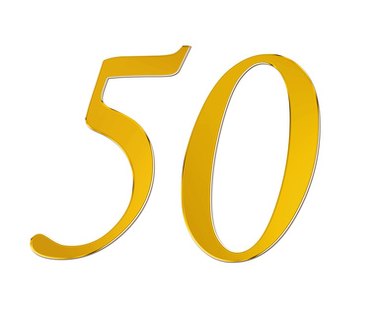 In an era when 43% of first marriages end within 15 years, according to U.S. Attorney Legal Services, keeping a marriage thriving for half a century is an accomplishment that's worth celebrating. Often a couple's family and friends will honor them with a 50th anniversary party that includes a banquet or a buffet. Whatever foods you choose to serve, be sure that dessert includes a replica of their wedding cake; a good baker should be able to reproduce it from a clear photograph.
Recall Their Honeymoon Trip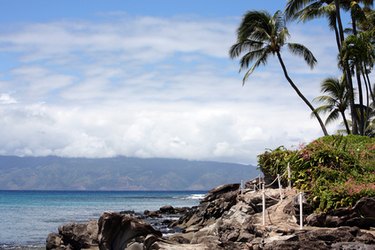 Serve food that is associated with the couple's honeymoon spot. If they went to Hawaii, Bermuda or another tropical island, have a "luau" with roast pork (or a whole roast pig, if one is available), salmon or teriyaki chicken with rice, sweet potatoes, green salad, pineapple and coconut custard. If the couple honeymooned in Paris, serve quiche Lorraine, coq au vin or beef stroganoff with French bread, green beans and a chocolate soufflé. And don't forget to celebrate the golden anniversary with champagne.
Make it Retro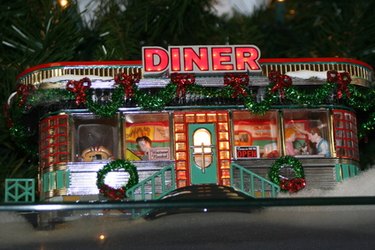 Try dishing up foods that were popular around the time the couple was dating. If the anniversary pair met during the 1940s when food was rationed and there was a return to "grandma's cooking," serve a hearty menu of tomato juice cocktail, cocktail sausages, Welsh rarebit, peas marinated in French dressing and ice cream. If they were high school sweethearts in the 1950s, serve hamburgers with French fries, onion rings and milkshakes. This idea works even better if you decorate the tables with photographs of the couple taken when they were dating.
Reproduce Their Reception Meal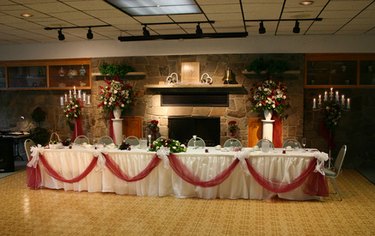 If you know (or can find out) exactly what was served at the couple's wedding reception, serve the identical meal. If they didn't have a big wedding reception but always wanted one, throw one for them now. Serve a "classic" reception menu of shrimp cocktail, garden salad, chicken cordon bleu with seasonal vegetables, and of course, champagne. Have small baskets of Jordan almonds at every place setting and give boxed slices of groom's cake to each guest to take home. If the anniversary couple saved the topper from their original wedding cake, use it on the anniversary cake, too. Invite as many of the original wedding party as you can and make lots of toasts to the happy couple.
Go for the Gold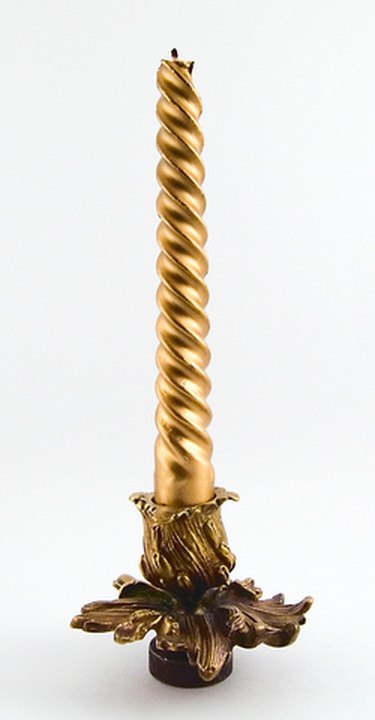 It's a golden wedding anniversary, so throw a golden anniversary party. In addition to gold decorations, flatware, linens and plates, serve golden food: roast chicken or turkey, tiny whole new potatoes, corn and sliced peaches in cream. Edible gilt can be used to decorate grapes, chocolates and cookies. You could even splurge and have the entire wedding cake gilded.