Location is one of the most important elements of a company Christmas party. Choosing an appropriate location is often influenced by the number of employees and whether spouses will be invited to the festivities. Companies may select a venue based on cost, convenience or amenities. And if your company wants to have a special theme for its Christmas party, that may influence the location choice as well.
Hotels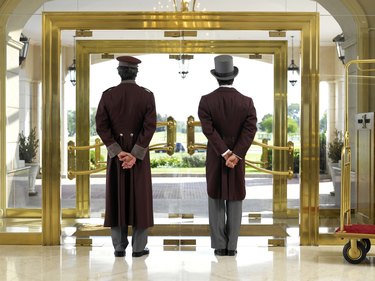 Hotels are a popular location for company Christmas parties. Many hotels have multiple rooms suitable for parties, allowing the company to choose a ballroom or conference room that adequately fits the size of the party. Hotels have full-service banquet facilities and often the banquet manager can provide recommendations for entertainment. Furthermore, company employees can stay overnight at the hotel if necessary due to adverse weather or heavy drinking.
Restaurants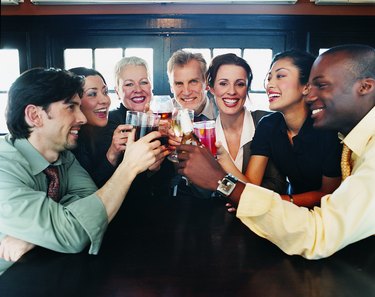 Restaurants are an excellent choice for smaller companies. If you have enough people at the party, the restaurant may provide a private room or plan a limited menu, which allows the company to have more control over meal costs. Smaller companies may even choose to have the party at lunch rather than dinner.
Unusual Party Locations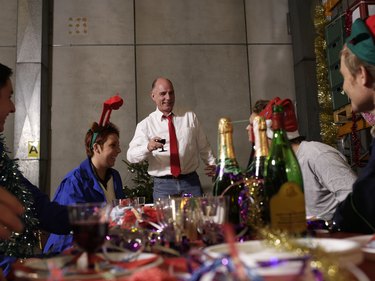 Sometimes companies will have a Christmas party at a location based on the theme of the Christmas party. A 1950s Christmas party could be held in a high school gymnasium. A company interested in the arts could choose to host a company Christmas party at a museum. Some companies host parties on a cruise or touring ship. Some of these options may require more planning with logistics such as table rentals, catering and party decorations.
In the Building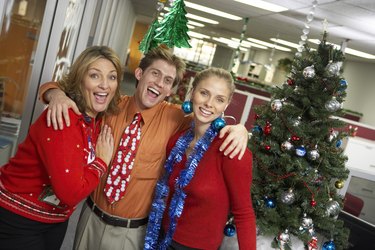 Some office buildings may have common rooms or space available for company Christmas parties. Hosting the holiday party in your building will make it convenient to check on decorations and coordinate the room. Having the company party in the building works well if the festivities are a luncheon and the company wants to maximize morning work time. Additionally, if someone has an important work-related obligation, he may still be able to enjoy a portion of the party since it will be in the building.
Active Locations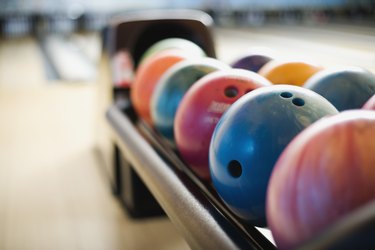 Corporate Christmas parties can also be held at locations that have on-site entertainment. Health and fitness centers, bowling alleys or dance clubs provide activities that will keep employees engaged. Tennis clubs may also have party accommodations.