A woman's 50th birthday brings about different emotions, depending on the person. However she feels about turning 50, it is a momentous birthday. Choosing a special gift for the newly turned 50-year-old takes some consideration. It is wise to buy a gift or create one that fits her personality. No two women are the same, so add your own special touch to the 50th birthday gift you choose.
Photo Montage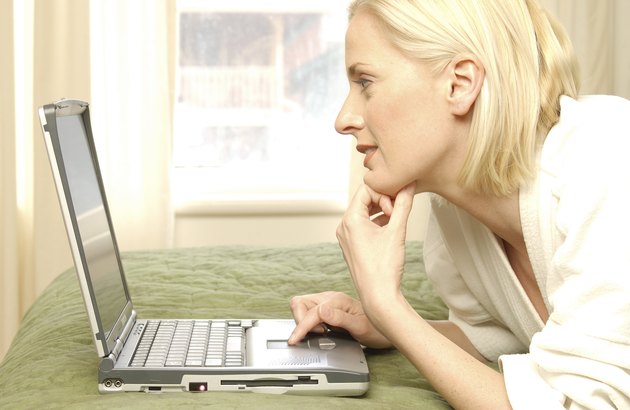 A collection of photos starting from the birthday girl's birth is a sentimental way to celebrate her 50 years. If you are proficient with computers and photo editing software, make your own photo slide show as a birthday gift. A photo professional can also handle the work for you if you provide the photos. Ask friends and family to contribute pictures, so a well-rounded selection of images can be used. Consider adding in some video clips if any are available. The photo montage makes a nice addition to the 50th birthday party and also gives the guest of honor a keepsake at the end of the night.
Group Scrapbook
A scrapbook is another way to capture the life of a 50-year-old woman. By involving all of her friends and family members, you end up with a comprehensive scrapbook full of memories. Ask each participant to create a scrapbook page. Make sure they include handwritten notes about their favorite memories with the birthday girl. A similar option is to purchase a collage photo frame with lots of openings. Place different pictures in the openings.
Hobby Gift
By the time a woman reaches 50, any children she might have are older, so she may now have the time to focus on herself and her own interests. Reaching this milestone often makes women reflect on their achievements and activities in life. A hobby-related gift encourages her to pursue a hobby she has either put on the back burner or has been too scared to try. This might include the tools for a new craft, a piece of sporting equipment or even power tools.
Vacation
Most 50-year-old women have enough possessions sitting around their homes. A vacation is a way to give her a gift that she will enjoy without it collecting dust. A group vacation with several friends or family members makes the vacation even more memorable. Whether you take a day trip to a nearby tourist attraction or book a week at a luxury beach resort, the break from normal life gives the birthday girl a fitting present for her 50th birthday.