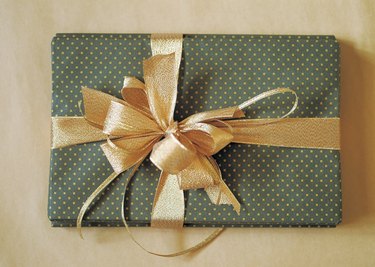 Whether it's for a birthday, graduation, holiday or thank you, giving a gift shows you're thinking of the recipient. When choosing a gift for a 20-year-old, keep in mind her likes and lifestyle -- a gift for a 20-year-old living in a dorm might be different than one for a 20-year-old in the military or volunteering in a faraway country. When choosing your special gift, consider the 20-year-old's station in life and your budget.
The Hipster
If he's constantly working on his short film project and writing the great American novel in his spare time, buy him a pair of vintage-inspired running shoes and a great scarf.
The Techno Geek
If she lives for her computer and the latest gadget, surprise her with a notebook computer or netbook. If she's into graphic design or heavy-duty spreadsheet crunching, a notebook is the best bet. If portability is the main focus, a netbook will allow her to browse the web, download pictures and jot notes into a very compact unit.
The Traveler
Whether it's visiting friends, going home for the holidays or off to Cancun for spring break, a good carry-on will take him from college to business trips. Choose a carry-on that has four-way rolling wheels, is lightweight and sturdy, and conforms with TSA requirements.
The New Apartment
If she just moved into her first apartment, give her a grown-up bar set if she entertains or a cool kitchen appliance, like a pod coffee machine. Pod machines make perfect single cups of chai, lattes, coffees and herbal teas with very little cleanup involved.
The Soldier
If he's serving overseas in the military, send him a care package of the latest books and DVDs, along with a selection of trial-sized soaps, shaving cream, disposable razors and shampoos. Add pictures from home and a journal for him to write down his thoughts.