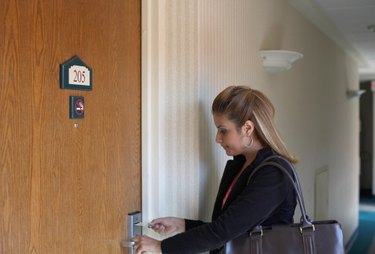 Hospitality rooms are generally used as meet-and-greet areas for businesses. They are also used by people hosting a variety of events. Normally, hospitality rooms are filled with snack food and drinks for attendees to nibble and sip while mingling. Give guests another topic of conversation by offering them different snack options each time you restock the hospitality room.
Fresh Fruit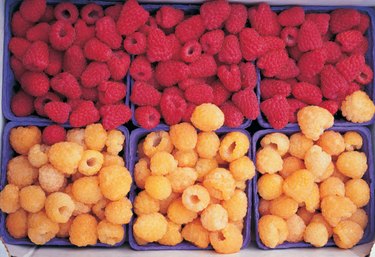 People who make use of hospitality rooms are not at home, which means that unless they decide to visit a grocery store, they only have access to fast food and vending machines. The high-calorie food tends to leave a feeling of fatigue. Leave guests refreshed by setting out bowls of fresh fruit. Instead of using commonly found granny smith apples and oranges, serve kumquats, pink lady apples and peaches. When possible, place bowls of seasonal fruit like strawberries and blueberries out for guests.
Baked Goods
Offer guests comfort food in the form of baked goods like cookies, bread, muffins or cupcakes. Set out a platter of savory muffins such as: pepperoni; ham and cheese; tomato and rosemary; or spinach and cheese. Next to the savory muffins, place a plate filled with sweet muffin offerings like peaches and cream, banana sweet potato, pistachio and apple cinnamon flavors. Or bypass muffins in lieu of butterscotch chip oatmeal cookies, lemon bread and German chocolate cupcakes.
Vegetables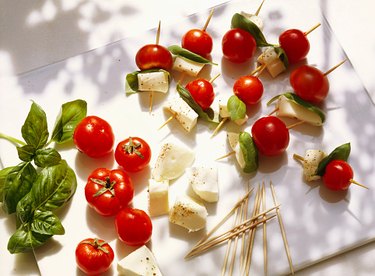 Whether you offer fresh or pickled vegetables, give your guests the option of eating something a little bit outside of the norm. Purchase individually packaged baby carrots, celery, ranch salad dressing and pickles or snack-sized bags of vegetable chips. A more costly option is to buy and fill small containers with corn salad, grape tomato and mozzarella cheese salad or a beets and jicama salad. If you decide to serve fresh salads, you will need to buy plasticware, too.
Salt, Spice and Sweets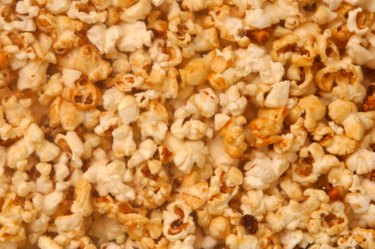 Stock your hospitality room with a variety of salty, spicy and sweet snacks. Roasted almonds can be transformed into a salty and sweet almond bark and freshly popped popcorn can be seasoned with Parmesan cheese and cayenne pepper. Hot wing, honey mustard and ranch-flavored pretzels can replace potato chips in the room. Or go another direction by offering a variety of cheese and crackers to those visiting the hospitality room.