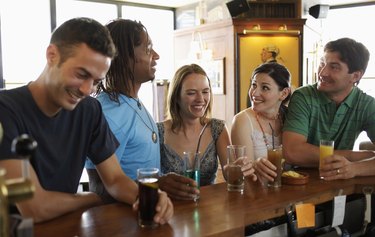 If you are coming upon your 22nd birthday, you may be wondering how to celebrate. Years went into waiting for your climatic 21st year that gave you more legal privileges as a young adult. Twenty-two is another year into adulthood that gives you more freedom to explore activities you have not yet experienced. Though 22 may seem a small step in comparison to 21, the occasion deserves to be glorified and celebrated nonetheless. Opt for a comfortable and cozy at-home gathering -- or plan a relaxed night on the town.
Pajama Brunch
For a more relaxed and informal gathering, invite your friends over for a pajama brunch. Footsie and onesie pajamas are the preferred attire. To make this easy on your wallet, organize a potluck by asking friends to contribute a dish or beverage. Have guests sign up ahead of time to bring different dishes so there will be a variety of fare to feast upon. Opt for paper plates and plastic cups and cutlery for easy cleanup. Alternatively, spice up a girls-only gathering by trading comfy pajamas for sexy robes and lingerie.
Try a Lounge or Bar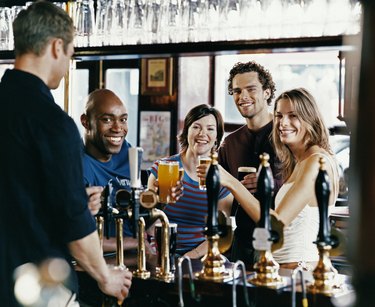 If you've only experienced clubs throughout the first 21 years of life, try a bar or lounge. Clubs focus on music and dancing, while bars and lounges offer these things as well as areas for seating and talking. Before choosing a spot for your party, check to see if there is a cover fee, as costs can range from $5 and up. If it's summertime, look for a rooftop or outdoor lounge or bar that gives you a chance to enjoy the warm weather. When inviting friends, you can turn it into a guys or girls night only.
Karaoke Night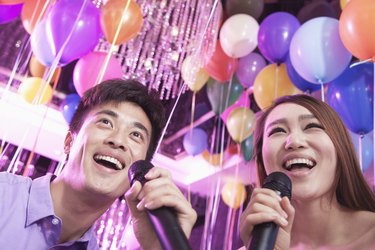 What's great about karaoke is the variety of options you have. Try a Korean karaoke club/bar that allows you to rent a private room for an extravaganza with friends. The rooms are usually decorated with stages and lights that make you feel like a real performer. This is a bit more expense than a typical karaoke night, but it'll be memorable. For an inexpensive option, go to a free karaoke night at a local restaurant or bar. The best part about free karaoke is the strangers you get to watch perform, perfectly in pitch or off-key.
Attend a Festival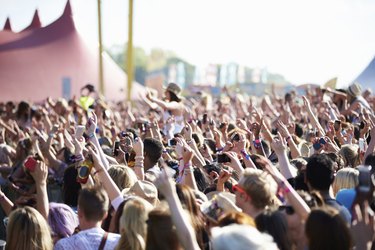 Depending on the time of year when your birthday falls, you may be able to attend a festival. A quick Internet search of festivals in cities you're willing to travel to will produce a range to pick from. Food festivals are well-attended during the spring and summer months. Holiday and gift festivals mark the winter months. Music festivals are staged year-round. A range of festivals is available, and the cost to attend them varies. Keep it local, or turn it into a road trip, traveling to another city to experience a garlic or avocado festival -- or even a gathering for wine-tasting aficionados.