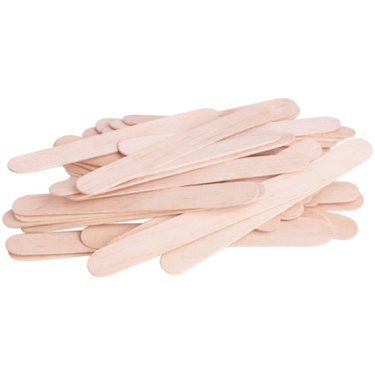 If you have children, surely you've seen their handiwork with a few popsicle sticks and a bottle of glue. But popsicle sticks aren't just for kids -- they are an environmentally friendly and inexpensive medium for creative adults, too. Popsicle sticks are easy to find at art and craft supply stores. They come in different sizes and colors and some come in boxes of 1,000 for just a few dollars.
Paint a Puzzle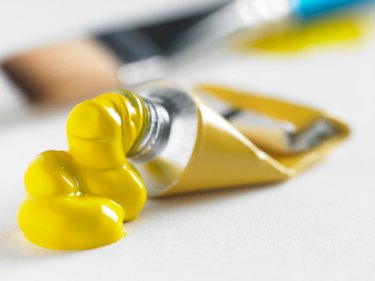 Lay a piece of contact paper, sticky side up on a table. Place popsicle sticks side-by-side in rows on the paper. The contact paper prevents the sticks from sliding while you paint a picture with acrylic or tempera paint on the neatly ordered collection of sticks. When the sticks -- now puzzle pieces -- are dry, peel them off the contact paper.
Wreath
Use natural or painted popsicle sticks to make a wreath. Glue popsicle sticks to a grapevine wreath form with a hot glue gun. Arrange them randomly, overlapping and poking out in different directions to resemble drift wood and add seashells, ribbon, netting or found objects. Or make starbursts with the popsicle sticks first and tie them on the wreath form with florist wire. Finish with a wide piece of grosgrain ribbon to hang.
Architectural Models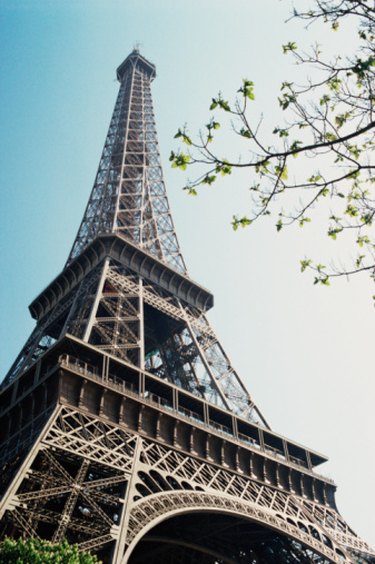 Sketch an architectural drawing. Your design can be as simple or elaborate as you like -- all styles of popsicle architecture start with a simple, stable base. Make a wide, even base by gluing popsicle sticks together in a square or rectangle. Attach the squares and rectangles by overlapping and gluing layers of popsicle sticks. Cut sticks with a coping saw if you need smaller pieces. Allow each layer of sticks to dry before adding complicated elements like windows, turrets or balconies.
Think Big
Make a large serving platter, room divider or small table with popsicle sticks. Begin with a plan and work slowly and carefully as you build the frame, or skeleton -- a structure is only as strong as its weakest point. Spray your finished piece with clear acrylic medium or spray paint.