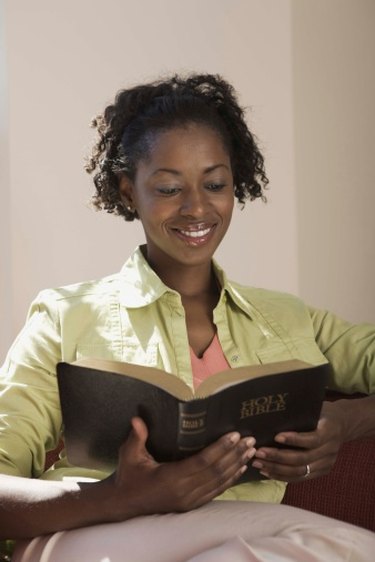 Retreats offer women more than just a chance to escape the hectic pace of everyday life and the many demands of home and family — they also help deepen, strengthen and reignite a woman's faith. Picking out or designing Christian gifts for women at a retreat gives you an opportunity to give each woman a tool for recreating the joy and peace she felt while on retreat and remember the lessons she learned.
Book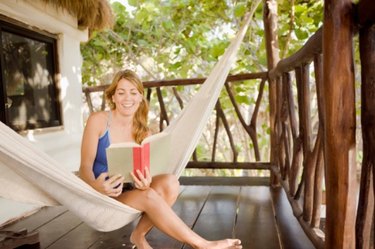 Give each woman who attended the retreat a book that will help her explore and deepen some aspect of her Christian faith. A particularly appropriate choice would be a book related to some theme or part of the retreat. For example, if the retreat focused on being a Christian mother, the retreat gift could be a book on Christ-centered child-rearing along with a bookmark printed with a Bible verse about patience. If the retreat was intended to give Christian women a quiet, meditative retreat, the book could be a journal with prompts that will inspire reflection.
Pamper Your Soul Basket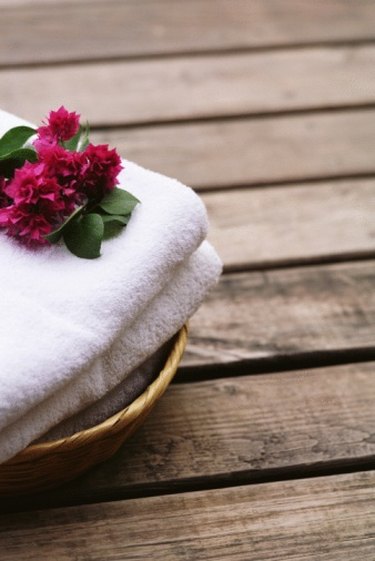 Delight each woman with a spa-inspired basket filled with items that will help her nurture her physical body — but with the Christian twist of tucking in a page of soul-nurturing tips that go along with each item. For example, each basket could feature a candle, a loofah (body scrubber) and a bottle of moisturizing lotion. Make tags that read "Pamper Your Soul Basket" on one side and, in small print in the other side, a verse describing how each item can help a woman deepen her faith walk. For the candle, for example, you could write "Candle" followed by Psalm 23:4 (referring to "the valley of the shadow of death") to remind each woman that the Lord can be a light in the darkness.
Bracelet with Word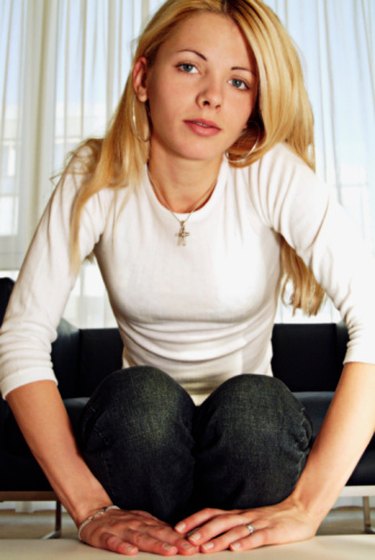 Surprise each woman with a delicate silver chain bracelet with a metal tag dangling from it. The tag should be engraved with a word or phrase that will remind her to appreciate and take strength from her Christian faith, such as "Believe" or "The Lord is my shepherd." Alternately, have the bracelets engraved with a simple symbol, such as a cross or the ichthus (commonly referred to as the "Jesus fish").
Seedling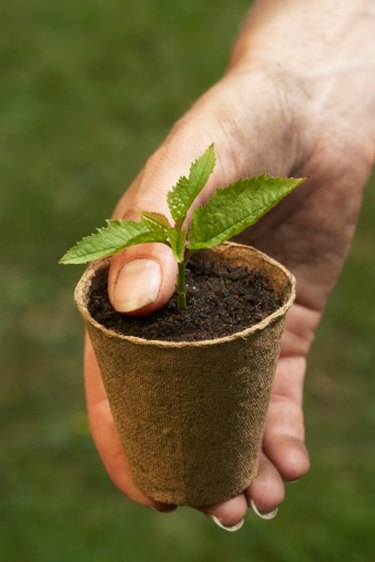 Gift each woman with a seedling in a pot for a daily reminder of the need to nurture one's Christian faith in order for it to flourish and grow. Along with the potted seedling, give a card printed with information about the kind of plant it is, directions for caring for the seedling, and a message about how the plant is meant as a daily reminder to take time for prayer and reflection.