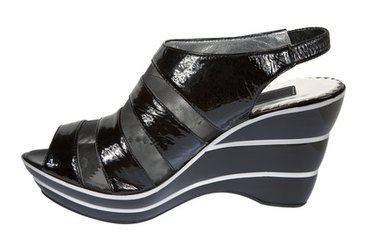 "Charlie's Angels" began as a popular television show that ran from 1976 until 1981. The three primary stars were Farrah Fawcett, Kate Jackson and Jaclyn Smith. These ladies played stylish undercover detectives. Later Drew Barrymore, Lucy Liu and Cameron Diaz starred in the movie version of the television series in 2000, which was also followed by a sequel in 2003. Dressing as Charlie's Angels can be a fun and glamorous way to go in costume to a party.
Clothing
The original ladies of "Charlie's Angels" usually wore sexy, glittery outfits that were typical of 1970s fashion styles. Check your local thrift shop for a glittery halter top and some bell bottom jeans. You also could opt for a flashy jumpsuit with bell bottom pants. If you're aiming for the modern "Charlie Angels" look, try a fitted black t-shirt and black pants. If the party is in the summertime, you also could wear a white bikini or bathing suit.
Accessories
Accessories can really set off your "Charlie's Angels" look in a glamorous way. Try bangle bracelets, large hoop earrings and a wide belt. Over-sized plastic sunglasses also create a classy, retro look. Wear platform heels and carry a leather clutch or hobo style purse. You also may want to add a vest to your outfit if it fits with the overall look.
Hair and Makeup
Loose curls and feathered bangs were classic "Charlie's Angels" trends. Get a layered haircut and use a wide-barreled curling iron to curl your hair in curls that flip up and outward. Part your hair in the center as well. If your hair is dramatically different than this look, opt for a wig that recreates the look. Accent your eyes by using shimmery eyeshadow and a full, dark coating of mascara and eyeliner. Add rose-colored blush and pink, glossy lipstick to round out your look.
Props
Carry a pistol as your primary prop. You could also attach a set of handcuffs on your belt and carry a badge with you as well.