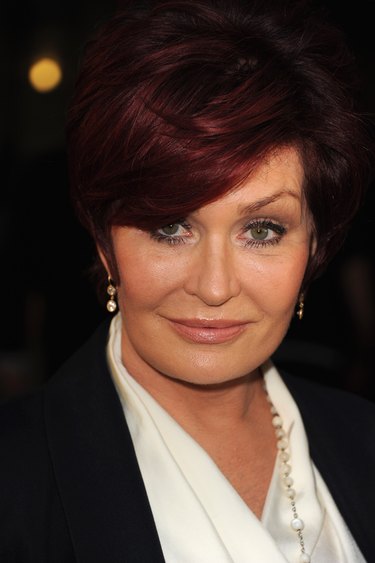 Ozzy Osbourne and his wife, Sharon, are both instantly recognizable, not only from their own TV show, but also from other activities. He was one of the world's leading heavy metal singers, and she was his manager and now a judge on talent shows. Dressing like them for Halloween makes an excellent costume idea, one that everyone at the party will recognize and enjoy.
Ozzy Clothes And Hair
Put on a pair of black pants and black boots. Wear a heavy metal T-shirt. Any band will do, but a Black Sabbath shirt would be ideal. Put on a long straight black wig and comb out so the hair goes over your shoulders. Add a pair of small, round sunglasses, the "John Lennon" type.
Ozzy Costume Detail
Apply removable tattoos--the type that wash off--to your arms. If you want to be truly authentic, apply some larger ones to your chest, too. Wear chunky, silver rings on most of your fingers and put on a number of heavy necklaces with crosses and ankhs on the end. To complete the look, write "Ozzy" on the knuckles of your left hand and apply black eyeliner around both eyes. Practice a stumbling walk and a West Midlands English accent.
Sharon Costume Clothes and Hair
Put on a short auburn wig and brush out with a side parting; the body of the hair should be full and it should extend to the nape of the neck. Tease the hair out top to look a little wild. Wear a white shirt, open at the neck, with a fitted black skirt suit with black hose and heels; go for a modern look, without the padded shoulders and select a skirt that's knee-length.
Sharon Costume Details
Carry a small stuffed dog in your arms or drag one or two of them on leashes behind you to increase the effect. Use a black designer purse--preferably with gold-effect fittings--to complete the look; you want to look wealthy, but carry it off as though you don't care.