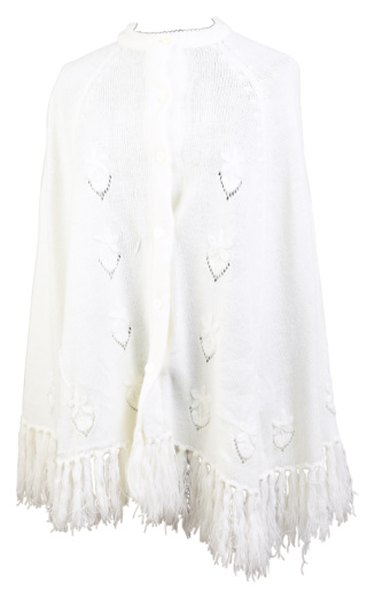 Free knitting patterns for children's ponchos are common on the Internet. Children's ponchos are excellent clothing projects for beginner or intermediate knitters. Child knitters in particular will enjoy knitting a project that they can wear themselves!
Knitting Children's Clothing
Knitting is a fabric-making craft in which two needles are used to finagle a single strand of yarn into garments of all shapes and sizes. The needles are often connected to one another with a plastic thread. Children's clothing items are excellent projects for beginning and intermediate knitters, as they are small and quickly completed.
The Poncho
The poncho is a classic clothing design that falls somewhere between a shawl and a coat. Ponchos wrap the wearer's upper body, both front and back, with a hole for the head. Rather than sleeves, the arms simply protrude from under the body of the poncho. Ponchos can be made with or without hoods. The body of the poncho is usually built in two or more panels that are connected. If the pattern calls for a hood, it is either added to the finished neckline or knitted as part of one of the panels.
Children's Poncho Patterns
Children's poncho patterns can be found on the internet. There are some basic patterns for free, or you can pay a few dollars for more complicated patterns by well-known designers. Websites such as Lion Brand Yarn, Knitting Pattern Central, and Knitting Help offer lists of children's or general poncho patterns available for download.