Things You'll Need
Crochet hook

Worsted weight yarn

Blunt end needle

Scissors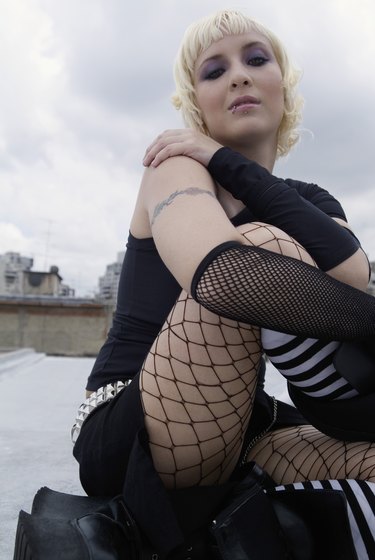 This versatile fishnet pattern crochets quickly. You can create a number of items from a fishnet crochet pattern. Although the pattern calls for worsted weight yarn, create your pattern with any yarn and size crochet hook that you prefer.
Step 1
Chain 50 chains for the foundations row, or chain any odd number of chains depending on how large you want your fishnet.
Step 2
Row 1: Crochet one double crochet in eighth chain from the hook. Chain two stitches and skip the next two chains. Repeat from the beginning to the end of the row. Turn to start row 2.
Step 3
Row 2: Chain five stitches and count them as the first double crochet and two chains. Skip the first double crochet, and crochet one double crochet in the next double crochet. Chain two stitches. Repeat from the beginning until you come to the chain 5 at the end of the row. Crochet one double crochet in the third chain of the chain 5.
Step 4
Repeat row 2 only for the pattern until the fishnet is the length that you want. Tie off at the end with a slip stitch and knot. Cut the yarn leaving enough for the weaving tail. Weave in to the fishnet, and leave enough tail to make another knot for added safety from unraveling.
Tip
Use this pattern to create scarves, wraps, beach coverups or anything you can imagine.