A chrome finish is shiny and has a mirror-like finish. This shiny coating makes objects look new and impressive. However, the appearance of shined chrome is not suitable for all objects. In fact, some objects look better with distressed chrome. Fortunately, you don't have to wait until the chrome finish wears off on its own. You can distress the chrome in advance using a few special chrome-removing techniques. If you don't want the metal under the chrome to start rusting, you may want to seal the distressed chrome with a clear acrylic sealer.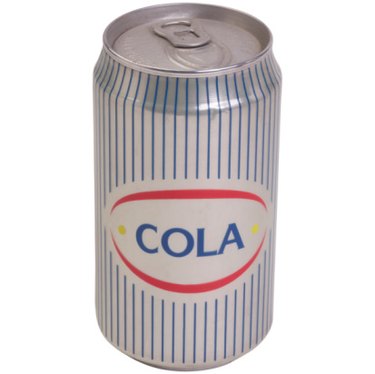 Things You'll Need
Paintbrush

Acrylic Sealer

Dark Cola Soft Drink

Shallow Container

Small Bricks Or Other Waterproof Weights
Step 1
Place the chrome pieces into the shallow container. Weigh the pieces down with small bricks or some other weight to prevent them from floating in the container once the soda is added. This is necessary for plastic parts, but most metal parts will stay down on their own.
Step 2
Fill the container with the soft drink. Make sure the chrome pieces are covered at least 1/4 inch above the top. Soak the chrome pieces for 4 hours.
Step 3
Check the amount of chrome that came off of the metal. If the chrome looks distressed enough, then remove the metal from the soda bath. If you want more of the chrome to come off, soak the pieces for another two hours. Continue to check the chrome at the end of every two hours until the chrome is distressed as much as you want.
Step 4
Rinse the chrome pieces in water and allow to dry overnight.
Step 5
Coat the chrome pieces with acrylic sealer, applied with a paintbrush, to protect the pieces from developing rust. Allow the sealer to dry 24 hours.