Things You'll Need
Ruler

Straight edge

Erasable fabric marker or white chalk

Upholstery tack hammer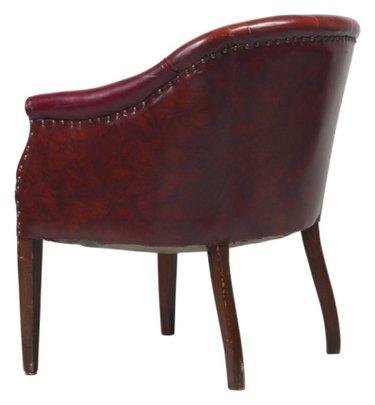 Just like a coat of paint can make a house look new again, a drape of fabric can make an old couch the highlight of a room. Upholstering old wooden furniture in a different fabric can help undesirable pieces fit a decor better. While upholstering, use upholstery nails to hold the fabric in place and add detail to a piece. These upholstery nails have heads that come in a variety of styles and patterns. They can be added along the bottom edge of a piece to add a decoration or be hammered onto the fronts of arm rests to make a piece look distinguished.
Step 1
Mark how far from the edge of the furniture's fabric or leather you would like your nails to be. Draw a straight line across the fabric with a straight edge and erasable fabric marker for fabric or white chalk for leather at that height.
Step 2
Measure the heads of your upholstery nails. Measure up from the line on the fabric to the width of the nail heads. Draw a straight line parallel to the first line at this point.
Step 3
Divide the width of the nail head in half to determine the location of the nail's spike. For example, if the nail head is 1 inch wide, the nail spike's location will be at 1/2 inch. Mark between the two lines on the fabric the locations of the nail's spikes.
Step 4
Set the first nail's spike into one of the marks between the two lines. Press the nail into the furniture's wood as much as possible. Hammer the nail into the fabric with an upholstery tack hammer until it gently grips the fabric.
Step 5
Place a second nail into the mark beside the first nail if you want the nail heads to touch. Skip over the mark next to the first nail and set the nail in the next mark down if you want the nails to be evenly spaced. Hammer the heads of the nails gently with the upholstery tack hammer until they gently grip the fabric.