1 of 8
Overview
Halloween is a holiday that brings out the kid in all of us. Dressing up and pretending to be a favorite character is something that kids and even many adults look forward to all year. Minions are popular characters that are simple to create as a costume and there are so many variations that you can easily find one that fits your personality.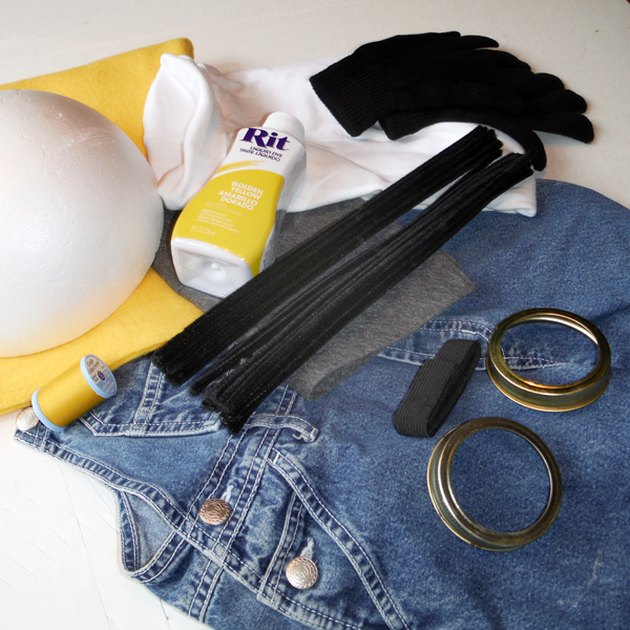 2 of 8
Things You'll Need
Recycle a pair of overalls from your closet or a thrift store and find a yellow shirt or sweatshirt in bright yellow. You will also need a pair of black gloves, some bright yellow fleece, gray felt, black fabric, black pipe cleaners, spray adhesive, 2 canning rings, black elastic and an 8-inch styrofoam half circle. Additionally you will need some freezer paper and a small piece of fusible web.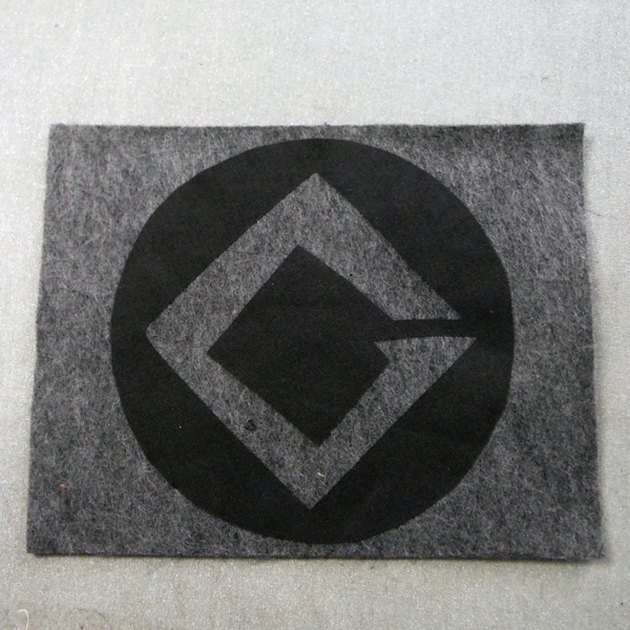 3 of 8
Create the Logo Patch
Draw the logo with a pencil onto freezer paper. Iron this pattern onto a piece of black fabric. Press the fabric onto a piece of fusible web. Cut away the fabric to reveal the logo. Press the logo cutout onto a piece of gray felt to make a patch. Sew the patch onto the bib of the overalls.
4 of 8
Make the Googles
Spray a piece of gray felt with adhesive and attach 2 canning rings side by side. When the adhesive dries, cut out the rings, leaving a tab on each side. Cut a piece of black elastic and attach to each tab, making the strap for the goggles.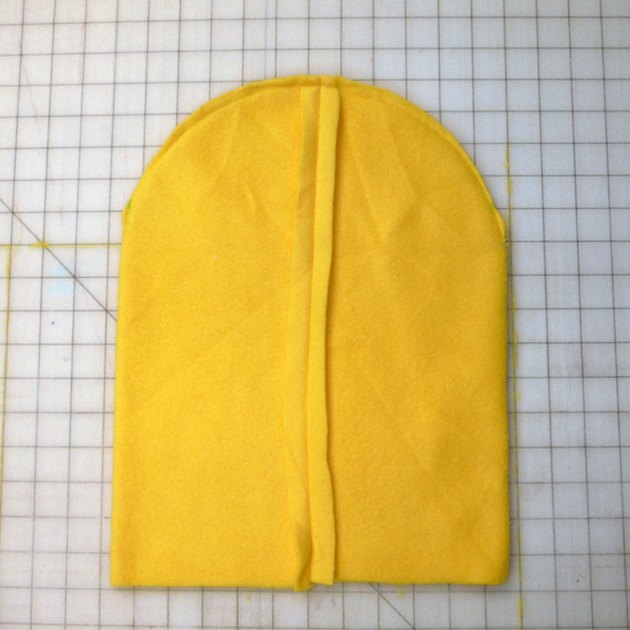 5 of 8
Make the Headpiece
Cut a piece of yellow fleece about 13 inches by 18 inches. Fold in half with the stretch going side to side and sew a 1/2-inch seam, creating a tube. Lay the tube with the seam open and in the center. Draw and trim out a half circle at the top of the tube. Sew a small seam around this top.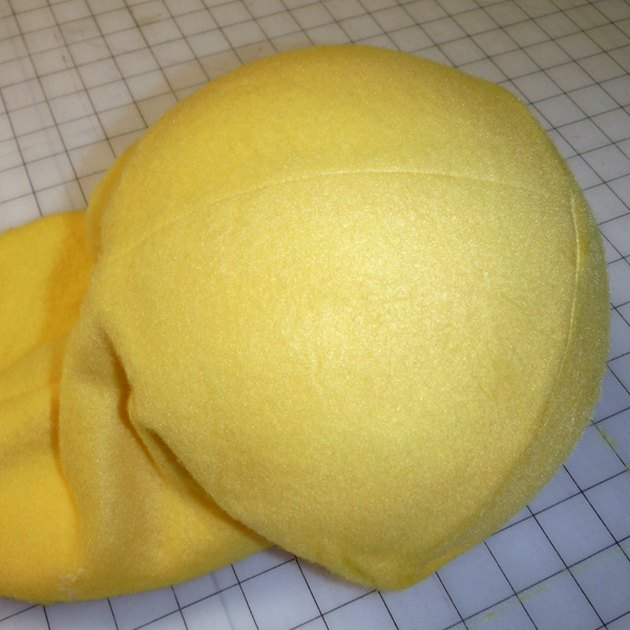 6 of 8
Fit the Dome
Turn the tube right side out. Spray adhesive on the top of the styrofoam half circle and pull the tube tightly down over the dome of the styrofoam. Work the fabric down, fitting tightly to the styrofoam, and add adhesive to the sides as you work down.
7 of 8
Finish the Headpiece
Fold up the extra fabric to form a band. Poke holes in the styrofoam and insert pieces of black pipe cleaners to form the hair in the pattern and amount of your choosing. Look to various minion characters for inspiration. Tape or glue the pipe cleaners in place from the inside.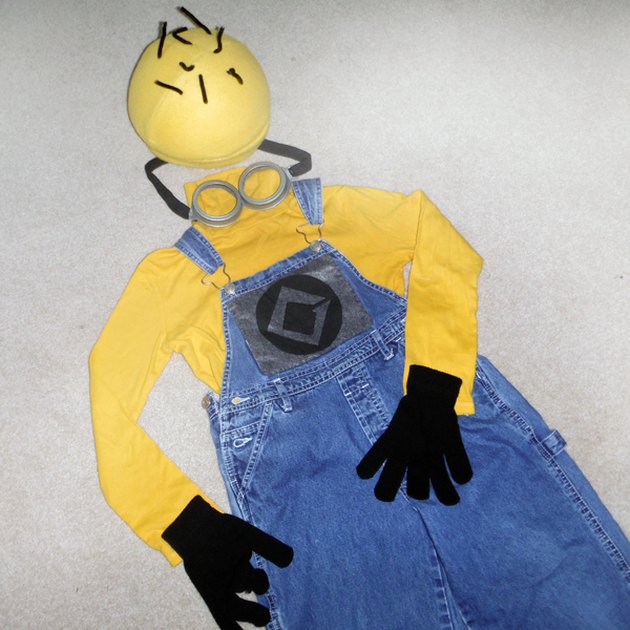 8 of 8
Complete the Costume
Lay out the costume and make sure you have everything ready. Add some yellow face makeup for a realistic-looking minion. Store all items together to be ready for Halloween.