Things You'll Need
Mini hot glue gun

Mini hot glue sticks

Polyethylene cutting board

Ruler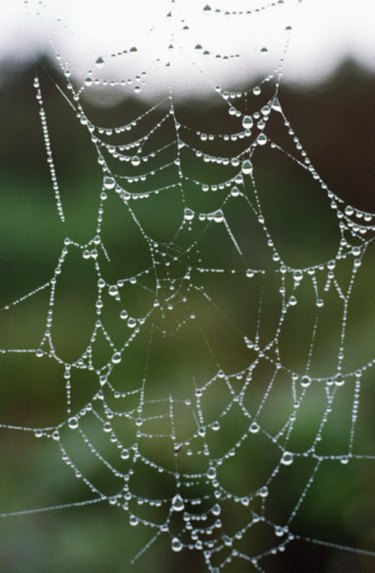 A quick and uncomplicated fake spider web can be made with hot glue. The glue cools and hardens quickly, so the web can be created in just a few minutes. These are perfect to tuck into Halloween centerpieces and hang from mirrors. The fake spider web could also serve as a Halloween surprise in a child's lunch box. Children over the age of 8 will love to make these fake spider webs for their friends.
Step 1
Plug in the hot glue gun. When the glue is hot and flows smoothly, press the gun's trigger to make a 4-inch-long line of glue on the cutting board.
Step 2
Intersect the first line with another 4-inch-long glue line, making an "X."
Step 3
Add two more intersecting lines, evenly spaced, with the glue gun.
Step 4
Add rows of curved lines of glue between the intersecting lines, making sure all lines connect.
Step 5
Let the glue cool for five minutes. Carefully peel the completed fake spider web off the cutting board.