Things You'll Need
Measuring tape

Fabric marker

Lightweight woven fabric

Scissors

Pins

1/4-inch-wide elastic

Sewing machine

Thread

Iron

Ironing board

Safety pin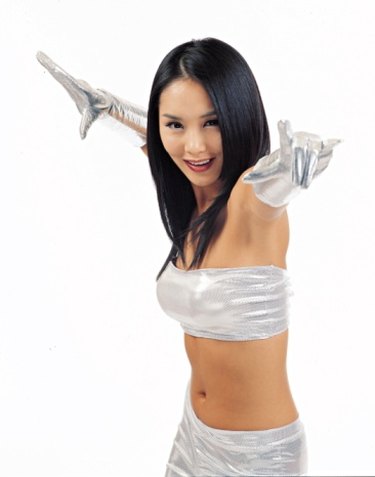 Bandeau tube tops are once again gaining in popularity and are a perfect top for those long summer days. This is a strapless top that is made up of a band that covers the bust area only. Depending on the fabric chosen, it is possible to make this top for far less than the price paid in department stores. This project takes less than a day to complete and can be so easy to do that you may end up sewing tube tops in more than one color.
Step 1
Measure your bust area so the tape measure is snug but not tight. Add 4-1/2 inches to this measurement. This is the width of the fabric you need to cut.
Step 2
Lay out your fabric, folded in half with right sides together on a flat work surface. Draw a rectangle on your fabric, using the above measurement for the width, and mark the height at 8-1/2 inches.
Step 3
Cut out your fabric along the lines. You should have two rectangles.
Step 4
Pin the side seams of your top with the right sides of the fabric together. Stitch in place.
Step 5
Fold the top edge of the fabric down three-quarters of an inch, twice. Press into place. This makes the casing for the elastic, as well as hemming the top edge. Repeat this procedure on the bottom edge.
Step 6
Stitch hems and casings into place, leaving an opening to thread elastic through. This opening only needs to be about an inch long.
Step 7
Measure the elastic by wrapping it around the top of your bust. Adjust it to the desired tightness and snip it at that length. Repeat for the area under the bust.
Step 8
Pin one end of the elastic at the opening in the casing. Attach the safety pin to the other end of the elastic, and thread through the casing until it comes out the other end of the opening. Stitch the two ends together. Repeat for the bottom elastic and casing. Stitch the elastic opening closed.
Step 9
Turn the top right side out. The top is now ready to be worn.
Tip
You can add a ribbon bow or other embellishments to the front of your top to give it more visual interest.