Things You'll Need
Washing machine

Detergent

Clothes dryer

Towels or bed linens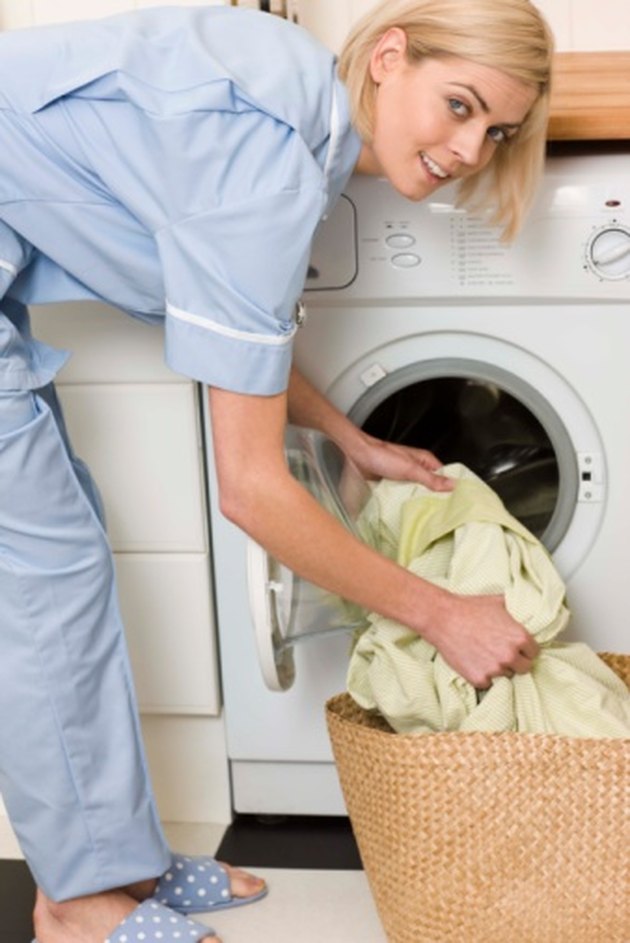 Protect-a-Bed mattress covers, pillow protectors, encasements and other products keep bedding clean and dry. Some of these items zip closed to foil bedbugs. Others hug the mattress top like a snug fitted sheet to guard against bacteria and dust mites. Whatever the design, all Protect-a-Bed products can be safely cleaned in the washing machine.
Step 1
Zip up any zippered item. Leave 12 inches unzipped on a mattress encasement and 6 unzipped inches on a pillow protector.
Step 2
Place the item in your washing machine. Either a front-load model or a top-loader with an agitator will wash a Protect-a-Bed product safely.
Step 3
Set the desired water temperature. Hot, warm or cold water will do the job, but check the label of your product. Protect-a-Bed recommends using hot water for its Elite line and warm water for its Plush Mattress Protectors, for example.
Step 4
Add a detergent that contains no bleach, bleach alternatives or non-chlorine-bleach ingredients.
Step 5
Close the washer door and detergent compartment and start the machine on a normal cycle.
Step 6
Load the wet protector into the clothes dryer, along with several towels or items of bed linen, once the washing cycle is complete.
Step 7
Select a medium or low temperature setting and dry the cover or protector for 40 minutes.
Tip
Protect-a-Bed recommends washing its covers and protectors before use.
Warning
Bleach and bleach alternatives destroy a protector's lining. High-temperature drying causes blisters and weak spots in the lining, ruining a cover's protective qualities. Don't dry-clean Protect-a-Bed products.