Things You'll Need
Felt, one piece measuring 50-by-50 inches, skirt color

Felt, one piece measuring 12-by-12 inches, poodle color

Tape measure

Scissors

Fabric glue

Ribbon, 24 inches long by 1/2-inch wide

Self-adhesive Velcro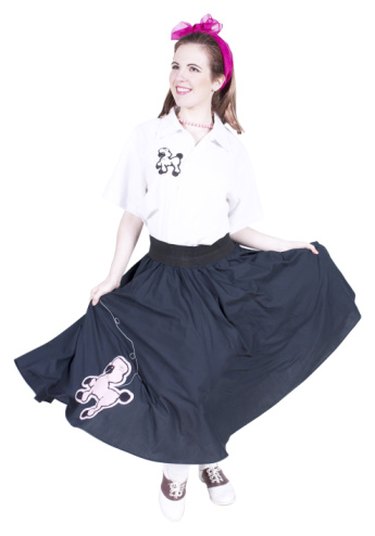 Making your own poodle skirt, whether for a 1950s sock hop or a nostalgic Halloween costume, is something you can do without the use of a needle and thread. Wide felt, available at many craft stores, is used for the body of the skirt as well as the poodle design, and instead of a zipper, buttons or snaps, you will use Velcro for the waistband. You'll have a brand new poodle skirt -- even if you don't know how to sew.
Making the Skirt
Step 1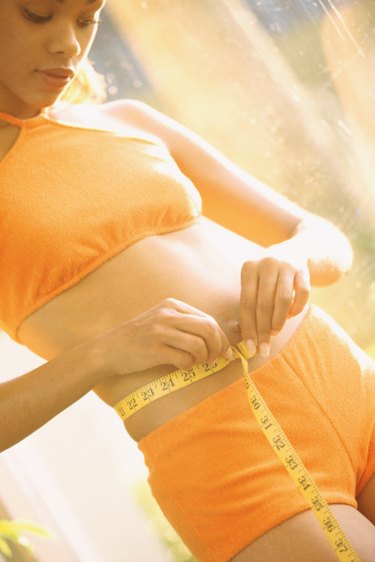 Measure the waist of the person for whom you are making the skirt. Add two inches to the waist measurement. Measure the desired length of the skirt. Traditionally, it will fall just below the knees.
Step 2
Place your felt on the floor, and arrange the tape measure in a circle shape in the center of the felt. Make the circumference of the circle the same as your waist measurement plus the two inches.
Step 3
Trace around the circle of measuring tape so that you have a circle drawn in the center of the felt. This will be the waist of your skirt. Use your tape measure to measure from the edge of the circle you just drew straight outward, toward what will be the bottom. Draw a dot at the correct length measurement. For example, if your skirt should be 26 inches long, hold the "0" end of the tape measure at the center circle's edge and mark a dot at the 26-inch mark.
Step 4
Repeat this step -- measuring and marking a dot -- every three inches around the circumference of the center circle. Connect the dots, creating a large circle around the smaller center circle.
Step 5
Cut out both circles. You will notice the skirt is now a large donut shape. Cut a six-inch slit beginning at the inner circle and going toward the hem of the skirt. This will be used for your Velcro waist.
Step 6
Place three self-adhesive Velcro tabs two inches apart on the outside of the skirt along one side of the six-inch slit. Overlap the flap created by the slit and position the other half of the adhesive Velcro on the underside of the flap so both pieces of Velcro align.
Making the Poodle
Step 1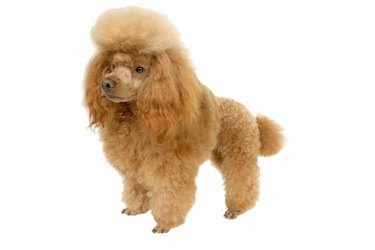 Draw a poodle shape onto the smaller square of felt and cut it out.
Step 2
Adhere the poodle near the bottom front of the skirt using fabric glue.
Step 3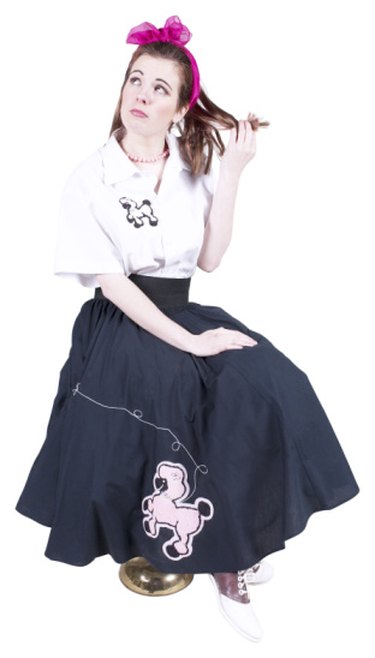 Cut the ribbon to the desired length of the poodle's leash, and glue one end of the leash to the poodle and the other end trailing up the skirt toward the waist.
Tip
Use a cloth measuring tape instead of metal for accurate measurements.
Warning
Using similarly colored felt for the skirt and the poodle will make the poodle blend into the skirt, so it is best to use contrasting colors.