Things You'll Need
Thick cardboard

Utility knife

Measuring tape

Spray paint (color of your choice)

Acrylic latex paint

Acrylic sealant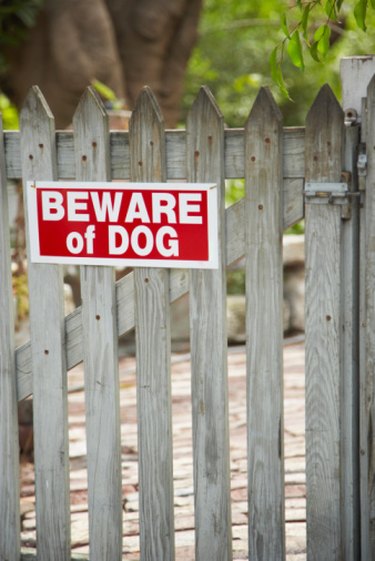 You can display yard signs to advertise a garage sale or to indicate the location of a party. You can make yard signs to celebrate a big event such as a milestone birthday or a new baby. And you can make yard signs with friendly sayings or personalize them with your family name. Having a professional sign maker create your signs can be expensive. But it is simple to do it yourself, and you only need a few easy-to-find supplies to create a yard sign for any occasion.
Step 1
Cut a rectangular piece of cardboard 16 inches tall and 24 inches wide, using a utility knife. Although you can use any size or shape, this size rectangle is large enough so that letters or designs are visible to passers-by.
Step 2
Draw on a sheet of paper what you want your sign to display. To announce a garage sale or party, use large block letters to clearly indicate the event. To make a decorative sign, consider a font such as a script or bubble letters. You also can use a picture or design instead of letters.
Step 3
Spray paint one side of the sign in the base color of your choice. Let it dry for an hour, then add a second coat. Let that dry for an hour, then turn the sign over and repeat on the other side.
Step 4
Use your design template and a pencil to draw your design onto the cardboard. Draw lightly so that you can erase and correct mistakes. Paint your design on the sign with acrylic latex paint. Let each color paint dry before adding another color so you don't mix paint colors. Allow all paint to dry for two hours.
Step 5
Paint your sign with a layer of acrylic sealant on one side, and allow it to dry for an hour. Put on another layer, and let it dry for an hour. Flip the sign over, and repeat. Sealant gives your sign a gloss while preserving the paint. Hang the sign on a tree or other fixture in the yard, or glue it to a wooden stake and put the stake into the ground.