Things You'll Need
Goo Gone

Acetone/nail polish remover

WD-40

Paint thinner

Warm water

Liquid dish soap

Bottle brush

Towels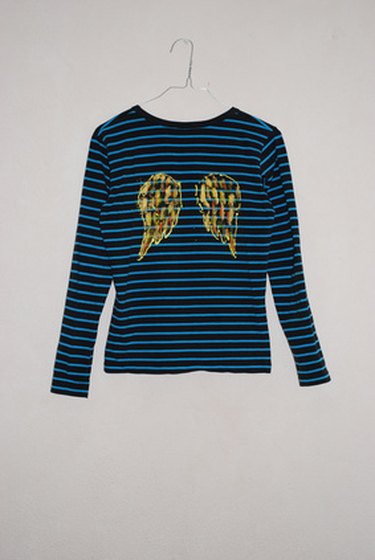 Many items such as water bottles, tote bags and even clothing come with silk screen images on them. You may want to remove the printed image or text from your item before using it, which can be tricky. In some cases, silk screen images cannot be removed. Fortunately, there are a few ways of attempting to remove silk screen letters or images at home. If these methods do not work, you can always contact a silk screen professional to see if the images can be removed.
Step 1
Dampen the silk screen area of the item that you would like to remove the image from with warm water. Apply a small amount of dish soap to the image, and scrub the area with a bottle brush. If any of the image starts to crack or peel off, continue using this method to remove as much of the image as possible.
Step 2
Try each of the chemicals listed, starting with the Goo Gone and other gentler products before moving on to the stronger products like acetone. Apply a small amount of product to the image, and scrub with a bottle brush to try to crack or peel the image. If the product you are working with does not do the job, move on to another product until you have either found one that works on your particular item or until you have tried them all.
Step 3
If you try all of the chemicals and nothing works, pat your item dry with a towel and contact a silk screen professional for advice on whether you should try other methods at home or whether the professional offers silk screen removal services.