Being the master of ceremonies for a high school graduation is definitely a big responsibility as well as a huge honor. As the master of ceremonies, you will be the one to welcome everyone, including the principal, the teachers, the students and their families. Greeting the crowd present will set the mood for the event, so it must be done with utmost care.
Step 1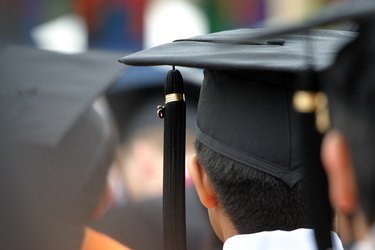 Plan your greeting. List everyone you should welcome and thank to make sure you don't miss anyone. The list should include the principal, the school staff, teachers, parents and, of course, the graduating students.
Step 2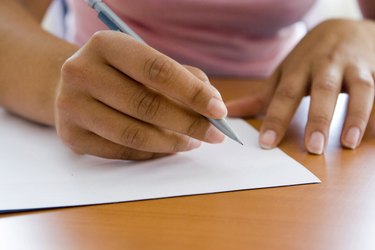 Write your greeting. Although the greeting may only last a few minutes, it is also the most crucial part of the whole speech. Your opening sentence must be able to grab the audience's attention and make them interested in what you have to say. The important factors in your greeting must be introducing yourself and thanking and welcoming everyone on your list. Since it is a high school graduation, you may be able to make it more personalized such as "thanks to our teacher Mrs. Jones who held our hands during tough times." You can go on adding personal thoughts for everyone you thank.
Step 3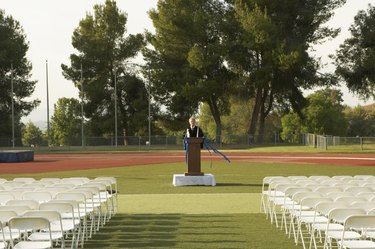 Check your venue and equipment. Before you deliver your greeting, it is advisable to check the venue so you can be familiar with it and not be so nervous on the day itself. Whether it is the high school auditorium or a large function room of a hotel, seeing the venue will make you more relaxed. Make sure that it has properly working microphones, lighting and sound systems.
Step 4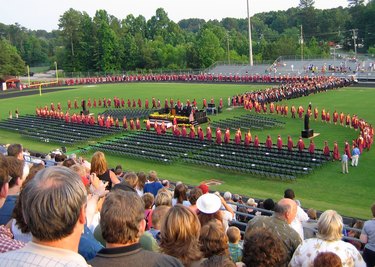 Prepare yourself. When the time comes for you to walk on the platform and deliver your greeting, you must be relaxed and confident. To achieve this, make sure to practice as many times as you can. Get enough rest the night before and avoid drinking coffee before the event, as caffeine can make you seem jittery. Since it is high school students you're dealing with here, you must also be able to anticipate unruly crowds and how to keep the solemnity of the event in check. Be prepared to stall giving your opening greeting until everyone has composed themselves and quieted down.
Step 5
Speak clearly. Clearly spoken words will make the audience attentive and listen to what you have to say. High school students can become restless and quickly lose interest. Say your opening greeting in a booming voice with a happy and cheerful tone. Look at the audience, stay relaxed and remember to smile.