Things You'll Need
Paint stripper

Steel wool or 80-grit sandpaper

Spray primer

Radiator paint

Enamel paintbrush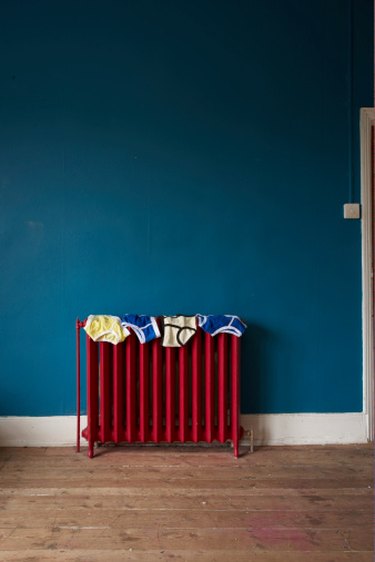 Rust is common on household radiators. If you do not maintain your radiator properly, water may leak or condensation may appear. These wet conditions can cause rust to appear on the metal of the radiator. It is important to clean rust away from the radiator as soon as possible to prevent it from rotting the metal further. This will lead to you needing a replacement. Removing rust also means painting the radiator to cover up any bare metal.
Step 1
Remove the paint from the radiator using a paint stripper. Pour the paint stripper onto a rag and rub off the paint until the metal is exposed.
Step 2
Sand the areas where there is rust using steel wool or 80-grit sandpaper. Wipe down the surface of the radiator to remove any rust particles.
Step 3
Spray the radiator with a red metal primer. Allow the primer to dry.
Step 4
Brush high heat enamel paint on top of the primer. Use an enamel paintbrush to prevent hairs from coming off into the paint.