Things You'll Need
Fabric

Embroidery Floss

Needle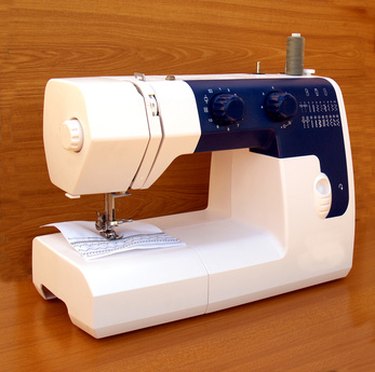 Smocking is the process of embroidering a pleated area of fabric. Smocking is often found on children's clothing, as well as lingerie. There are many different kinds of smocking stitches and techniques, including accent stitches, cable and loop stitches and applique smocking. The cable stitch is the most common of these. For embroidery machines, smocking patterns, designs and software for digital machines can be ordered. There are a variety of patterns available for embroidering by hand, as well.
Step 1
Pleat your fabric. Use transfer dots as guidance to create straight and even pleating. Iron them onto the wrong side of the fabric. Make even numbers of pleats. Transfer one more dot than needed for the pleating due to the extra stitching necessary to finish the last pleat in each row.
Step 2
Run a gathering thread along the dots on the wrong side of the fabric. Pick up small amounts of fabric as you do this. Tie off the loose ends of the thread.
Step 3
Once your fabric is pleated, load the desired design into your machine and print. Many embroidery machines are now digitized and automated, so you may have to load the design onto a computer and transfer it to your machine before the design can be stitched.