Things You'll Need
Computer with Internet access

All warranty and manufacturer paperwork that came with your machine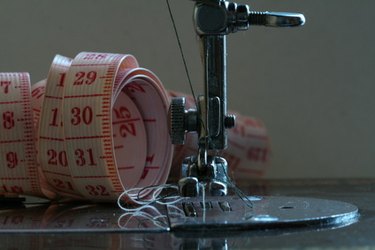 Husqvarna Viking sewing machines are one of the oldest sewing machines still being manufactured today. They are well over 100 years old and are of Swedish origin where they are still made. If you are the owner of a Husqvarna Viking sewing machine, it is a good idea to register it with the Husqvarna Viking company in order to ensure that it is protected by the warranty in case anything should happen to it. Registering your Husqvarna Viking sewing machine can be done online. Be advised that if you purchased your Husqvarna Viking sewing machine from an unauthorized dealer, your machine will not be covered by the company warranty.
Step 1
Open your computer's Internet browser.
Step 2
Go to Husqvarna Viking's product registration site (see Resources).
Step 3
Enter your user name and password in the appropriate fields to enter the product registration site. If you do not have an account, you will need to create one at this time.
Step 4
Click on the "Warranty Registration" tab to enter the warranty information.
Step 5
Enter the product number and warranty registration number as prompted to complete registering your sewing machine.
Tip
In some cases, you may receive a product registration card with your Husqvarna Viking sewing machine that you can immediately fill out and then mail back to the company.