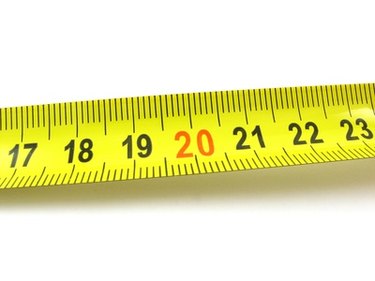 Every so often a great pair of pants will come along and they just might need to have their waistband altered. Luckily, when it comes to elastic waistbands alterations are very doable. With the help of a friend, for that extra set of hands, or by yourself, you should be able to change the size of an elastic waistband in an attempt to get a better fit.
Things You'll Need
Safety pin

Needle and Thread or sewing machine

Scissors
Step 1
Put the garment on. Wearing the garment during alterations helps ensure a correct fit.
Step 2
Cut the seam of the garment and be careful not to cut the elastic itself. Pull out the elastic and measure how much it needs to be decreased. Fold it over and place a safety pin on it; hold the elastic closed so that you will have a sense of the fit when finished. Find a comfortable fit.
Step 3
Sew the elastic closed at the point that it has been folded and remove the safety pin.
Step 4
Sew the garment back up at the seam and fold it in to account for a smaller waistband.
Tip
Not cutting the elastic allows you to expand the waistband or put it back to its original size if needed.
Warning
If you cut the elastic before trying the new size out you won't be able to go back and fix it; always try the garment on with a safety pin holding the elastic first