Prelit artificial Christmas trees are the epitome of convenience — they take away the hassle of hanging the lights yourself. Perhaps the only occurrence in which prelilt trees aren't convenient is when a bulb or an entire string burns out. Finding the reason for the burned-out Christmas light is typically often difficult, but when the string is already attached to the tree, it can prove even trickier. Fortunately, there are a few ways you can fix broken lights on a prelit Christmas tree.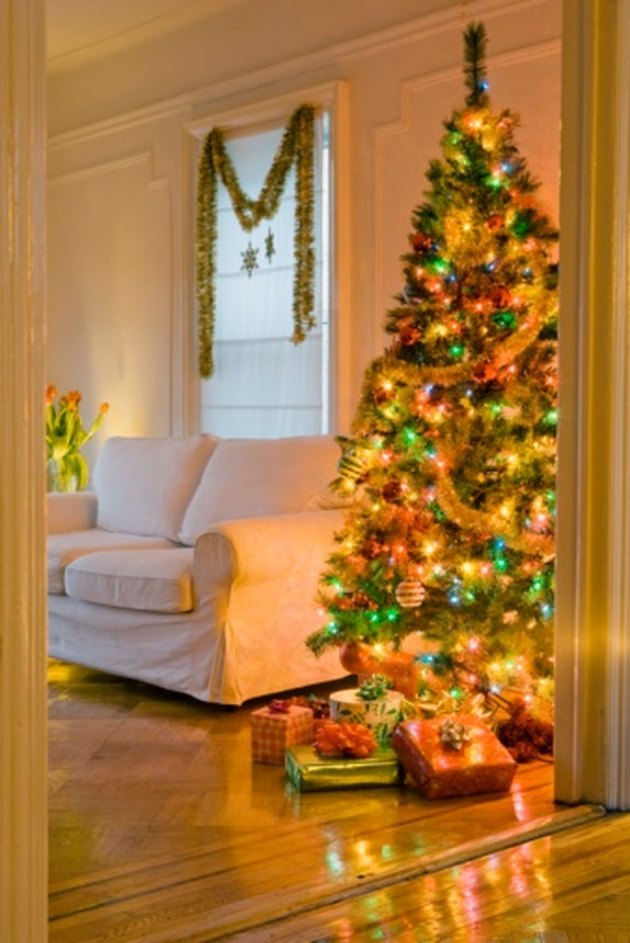 Step 1
Push into its plug each unlit lightbulb. This ensures that they are nestled tightly and correctly into their plugs.
Step 2
Look at the fuses above the burned-out bulbs. The fuse is typically located above the area in which the lights are plugged into the string. If the fuses appear to be burned, replace each affected bulb. Also try to use separate extension cords to plug in each of the affected strings of lights. Plug in each cord into different outlets and power strips. Doing so helps distribute the electricity so that one cord or string doesn't become overpowered by the current and burn a fuse.
Step 3
Check the electrical plugs of the lights if an entire strand is out. The problem may simply be a loose plug.
Step 4
Check the circuit that controls the Christmas tree lights if the entire tree has gone out. The outage could be due to a break in the circuit. Turn on the breaker and distribute the electricity more evenly by plugging in the different strands to extension cords into separate outlets.
Tip
Periodically look at the color of your Christmas lights. Lights that are about to burn out often become dimmer than usual and turn a bit yellow in color. If you see a change in the appearance of a bulb, replace it.