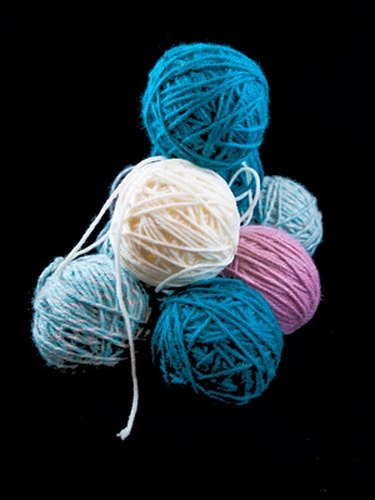 Yarn donations can help others in a variety of ways. Some organizations, such as Goodwill Industries and The Salvation Army, resell donated yarn and use the profits to benefit local communities. Other community knitting groups or clubs accept donated yarn and make afghans for local hospitals, nursing homes or homeless shelters. Donating yarn can help serve local communities by allowing those who would not otherwise be able to afford yarn purchase it at a deeply discounted rate through a donation center or secondhand shop.
Step 1
Choose a charity to which to donate your yarn. Check with local charity shops, such as Goodwill Industries or The Salvation Army, for specifics on yarn donations. Also, check with local nursing homes, churches and schools for yarn donation programs.
Step 2
Prepare your yarn. Sort yarn by color and roll the yarn into neat, workable balls. Secure the yarn ball by tucking the loose end into the rolled yarn.
Step 3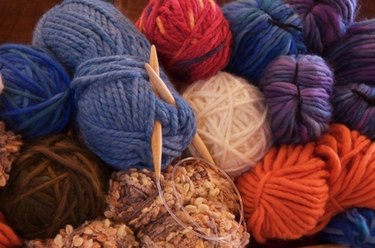 Pack the yarn neatly into a box or durable, water-resistant bag. Include a note with helpful information about the yarn, including the brand, the weight (the ply of the yarn), and the type of yarn.
Tip
Make sure your yarn is from a smoke-free environment. Note down any pets or other allergens your yarn may have been exposed to.