Things You'll Need
Tie-dyed tablecloths

Lava lamps

Beaded doorway curtains

Band posters from the 60s

Glue dots

Assorted photographs

Craft paper

Pen

Masking tape

Cupcakes

Cupcake tower

Retro candies

Small plastic cups

Birthdate newspaper

Large picture frame

Poster paint

Artist paintbrushes

Stickers

Glitter

Helium-filled, stringed balloons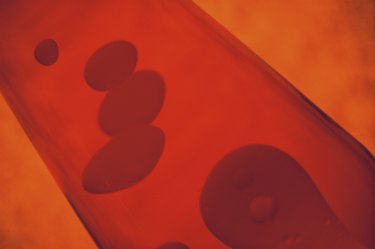 Birthdays are often one of the most favorite days in people's lives. Celebrations abound for every birthday; however, milestone years, such as a 60th birthday, are particularly special. There are many different ways to decorate for a 60th birthday ranging from focusing on a 60s retro theme to creating a magnificent cupcake tower centerpiece. The result of a special occasion 60th birthday party is time with family and friends in a fun, festive atmosphere to remember for years to come.
Step 1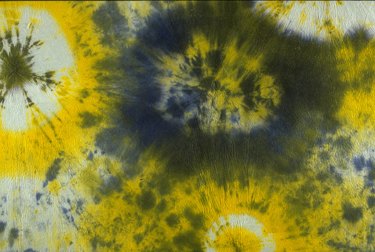 Select a retro theme. Focus the 60th birthday decorations around the 60s era. Choose tie-dyed tablecloths, lava lamps, beaded doorway curtains and posters of popular 60s bands to decorate the party in a fun theme that brings back memories to all that attend.
Step 2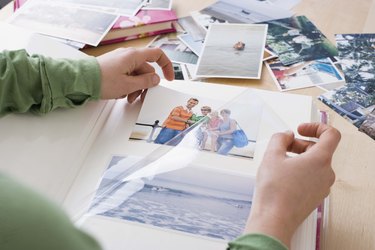 Make a photo collage. Adhere glue dots to the back of photographs depicting times in the birthday person's life, such as childhood, teenage years, young parenthood, middle age, and so on. Stick them to a long, rectangular piece of craft paper, and tape it on the wall. Have guests sign the paper collage to give as a birthday gift.
Step 3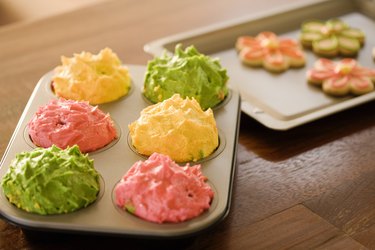 Create a cupcake tower. Arrange 60 cupcakes in a color that enhances the overall 60th birthday party. Organize the cupcakes on a three-tiered cupcake tower, and place in the middle of the table for centerpiece that tastes as good as it looks.
Step 4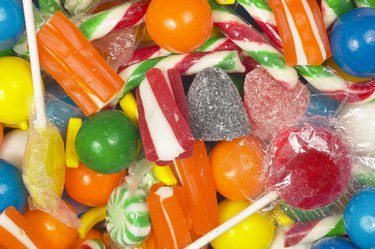 Display retro candies. As a unique 60th birthday party decoration, fill colorful, small plastic cups with all sorts of retro candies, and place a cup at each place setting. The candy serves as an interesting table decoration and as a unique take-home gift as well.
Step 5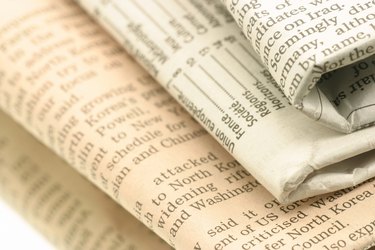 Frame a newspaper. Take the front page of a newspaper from the birth date of the birthday person. Place the paper in a large frame, and display it on a wall as a fun, conversational decorating piece to enhance the 60s birthday party.
Step 6
Include a large banner. Make a large 60s birthday banner using a long piece of craft paper. Paint the banner with a birthday greeting, including the birthday person's name. Decorate the paper banner with stickers and glitter as a perfect decoration to add a festive, personalized touch to the atmosphere of the party.
Step 7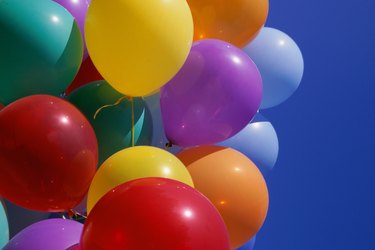 Add balloon clusters. Take bunches of helium-filled balloons in colors that coordinate with the party theme, and tie the strings together to form clusters. Attach the balloon bunches in the corner areas of the room or anywhere a bit of color is needed to add a punch of design for very little money.
Tip
The Internet provides many sites that offer hard-to-find items, such as retro candies and birth date newspapers. Utilize this tool for ease in preparation for the party. Keep the colors for the party consistent for optimal visual appeal.