Things You'll Need
2 fabric mesh squares

Needle

Thread

Scissors

Straight pins

Glue gun

Glue sticks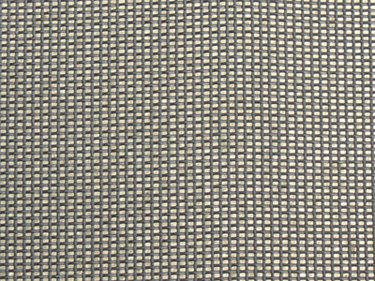 A Pack 'n Play is a portable play yard for a baby that can be used as a crib, bassinet and, with some models, a diaper changing table. It is safe for baby to play in while indoors or out. The sides are made of mesh, but the mesh can tear and create a small hole. If the hole is less than three or four inches, it can be patched or repaired.
Step 1
Cut out two mesh squares slightly bigger than the hole in the Pack 'n Play. Place one on either side of the hole and pin into place. Make sure the mesh squares are aligned, and cover the hole on all sides.
Step 2
Thread the needle. It is best to use button thread, which is stronger than regular thread, but either will do. Tie in a double knot to ensure that the knot is thick enough not to slide through the mesh.
Step 3
Push the needle through the outside mesh piece, the fabric of the Pack 'n Play, and then the inside mesh piece. Pull the thread through, taking care that the knot does not pull through. Stitch two or three stitches to hold your thread in place.
Step 4
Sew all the way around the patch, making sure that the thread goes through all three layers each time.
Step 5
Glue all the way around the mesh squares with a hot glue gun. This will give the patch extra stability. Remove straight pins and let the area dry.
Tip
If the hole is barely visible, you can sew the hole together without using a patch.
Warning
Be careful when using a hot glue gun. Do not repair the hole using only glue; it can be too easy to pull off and the baby can eat the mesh patch with glue on it, which a choking hazard.