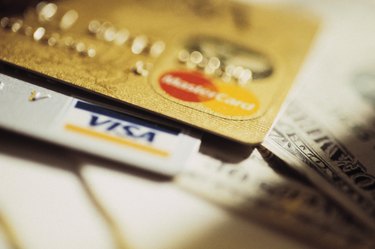 A Visa gift card makes the perfect gift for someone who is difficult to buy for. It gives the recipient the freedom to purchase whatever they want from wherever Visa is accepted. Buying a Visa gift card using your checking account is quick and easy. A variety of retailers and vendors offer Visa Gift Cards for purchase.
Step 1
Go to Visa's website. Click on the link "Find a Card" on the left side of the page.
Step 2
Click on "Prepaid & Gift Cards. Click on the icon with the title "Visa Gift Card."
Step 3
Click the tab "Buying a Gift Card" in the center of the page. Click on the orange tab "Find a Location."
Step 4
Enter your zip code in the box titled "Near." Click the orange Search tab.
Step 5
Scroll through the list on the right side of the map to find a location where you can purchase your Visa Gift Card. Go to that site and pay for the gift card with a check or debit card to have the amount withdrawn from your checking account.
Tip
You can also purchase Visa Gift Cards online. When you are on the page with the map, click on the "Online" tab at the top of the map. A list will be generated of vendors where you can purchase the card online. Keep in mind that some vendors require you to be a member of their institution to order online. You can only use a debit or credit card to purchase Visa Gift Cards online.