Many people choose to save some money by dying their own hair right at home. However, no matter how careful you are, hair dye still seems to get on the counter. Although hair dye can permanently stain the counter top, if you catch the stain in time--even if it's a few days old--you can still get the hair dye out. With a few products mostly likely already in your home, you can have a stain-free counter once again.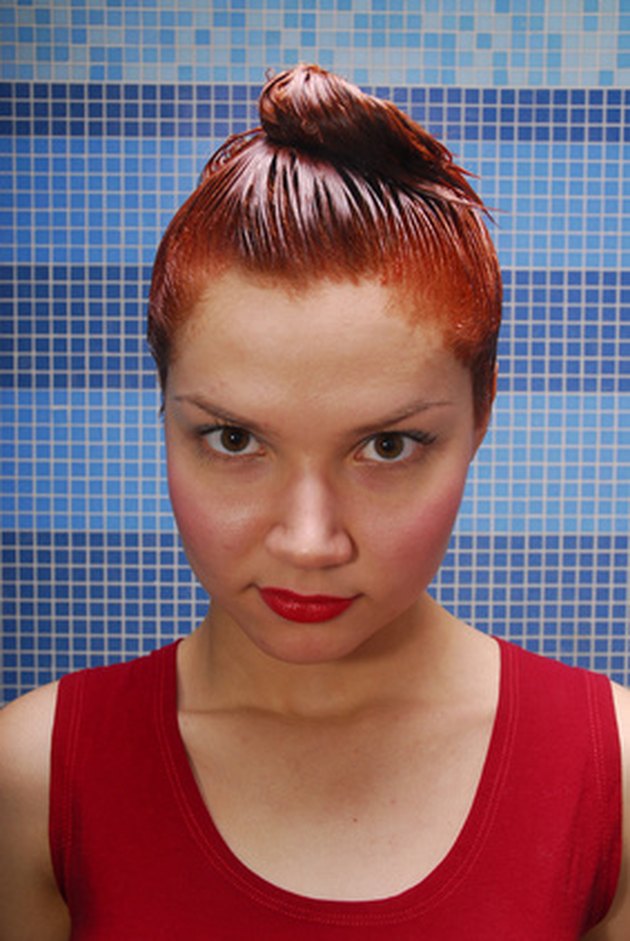 Things You'll Need
3 tbsp. baking soda

Small bowl

Water

Spoon

Sponge

Nail polish remover with acetone

Cotton ball
Step 1
Pour 3 tbsp. of baking soda into a small bowl. Add just enough water to the baking soda to form a think paste like homemade icing.
Step 2
Stir the paste with a spoon to remove any baking soda clumps.
Step 3
Apply a liberal amount of baking soda paste on the stained area using the spoon.
Step 4
Leave the paste on the stain until it has dried.
Step 5
Soak a sponge in warm water and wring out the excess water.
Step 6
Wipe up the baking soda from the counter. The stain should be completely gone.
Step 7
Use nail polish remover with acetone if a faint mark from the dye still remains. Pour some nail polish remover onto a cotton ball, and then gently scrub the faint stain until it has completely disappeared.