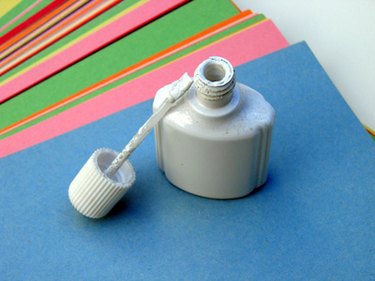 If you enjoy the process of designing and creating greeting cards, turn your hobby into a profitable business. You may already have a lot of products ready to sell. A handmade, high-quality arts and crafts business can do well, especially with the Internet available to make marketing and selling easy. Just remember that crafting as a business involves a little more planning and a different approach than crafting as a hobby.
Making the Greeting Cards
Step 1
Build a collection of greeting cards to sell. You need more than one great design or a few handmade cards. Collect design ideas, try out different designs, and build up a collection of 10 to 15 greeting card designs for people to choose from. If customers like your style, you want to have plenty of products available for them to purchase and recommend to friends.
Step 2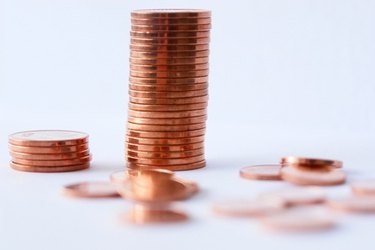 Calculate your cost per card. In order to set prices, you need to know how much money you put into each greeting card that you make. Your cost equals the price of supplies used plus the value of time that you put into making each card. Set an hourly rate for yourself (no less than $10/hour to make it worthwhile). The cost per card will probably be rather high, initially.
Step 3
Perfect the process of gathering supplies and making cards. You want to lower the cost per card so that you can sell them for a reasonable price and still make a profit. Invest less by finding wholesale suppliers for the materials you use, purchasing in bulk, and reducing the time you spend making each card. The more cards you make, the better and faster you will get. Try assembly-line style, by laying out all the supplies for a particular card design and making 10 or 20 at a time.
Marketing the Greeting Cards
Step 1
Find your target market, which will depend mostly on the style of greeting cards you design and sell. Traditional cards will attract a different type of buyer than trendy or edgy greeting cards. You may know right away who your target market is, simply based off of which friends and family members love your greeting cards. If you are unsure, take the time to do some research and fill out a questionnaire in order to build a customer profile.
Step 2
Build a website within an online community of similar craft businesses. It may seem counter-intuitive to try to sell your product while surrounded by your competitors, but it works in your favor. You get the benefit of mass appeal; a lone website gets lost on the Internet, but a collection of sites, all selling similar handcrafted products, will stand out and attract customers who are interested. Look into online craft-business communities such as Etsy.com, ArtFire.com, WinkElf.com and IndieMart.com.
Step 3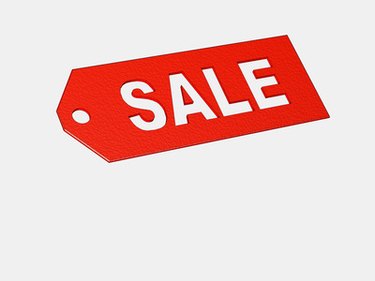 Offer great discounts, packages and promotions while you build up word-of-mouth. Try to simply break even at this point; it's more important that you get your greeting cards out there, so people can admire them and talk about them, than it is to make a profit at first. Offer deals that customers can't refuse: two-for-one, half-off, 20% off next purchase or free shipping.
Step 4
Collect and save information from your customers. This is standard business procedure, and it allows you to build a list of people who love your products and will be interested in purchasing more of them. Collect basic information such as name, address and email address. Don't overwhelm your customers with information, but periodically update them on new designs and special offers.
Step 5
Approach local retail shops about selling your greeting cards. You should offer them either a wholesale price (with suggested retail cost) or a commission-based relationship, in which they pay for the cards only after selling them and they get to keep a percentage of the sale price.
Tip
Don't be afraid to ask friends and family members to help you promote your greeting cards. If you are making a unique and high-quality item, people will want to talk about it! Don't hesitate to give free samples, either; it's an investment and it costs you a little something, but it spreads the word. Consider it advertising.