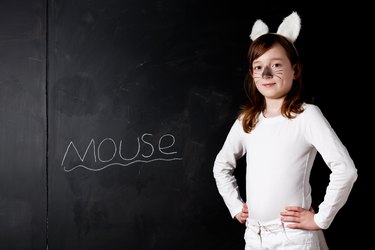 Gus-Gus Mouse is a famous, beloved Disney character and little guy, and his buddy Jaq help out Cinderella throughout the movie. These Disney sidekicks are both fun and friendly mice, but they look different from each other. While Jac is slimmer and wears a red hat, red shirt and orange jacket, Gus-Gus has a cropped yellow short-sleeved shirt, a blue hat and a plump belly. Both wear brown shoes, though.
Gus-Gus Halloween Costume
Before starting to make a Gus-Gus Halloween costume, it helps to learn more about this lovable character. Both mice are Cinderella's closest companions, and they first appeared in the legendary 1950 film. His real name is Octavius and he is also called Gus (Jaq's real name is Jacques). They are the leaders of their mice group, which includes Mary, Suzy, Perla, Luke, Bert and Mert. Their natural enemy is the appropriately-named Lucifer the cat. And contrary to what some believe, Gus-Gus is definitely not a rat!
You can make a toddler Gus-Gus Halloween costume that your kids are bound to love. To get started, take a good look through your closets and local thrift stores for the supplies. You will need a brown pair of shorts or pants, a mustard-yellow short-sleeved shirt, a blue beanie hat and brown shoes. Go to a craft store and buy two 9- by 12-inch sheets of brown felt and two 9- by 12-inch sheets of tan or peach felt. If you do not have brown shoes, get extra brown felt and a 1/2 yard of elastic.
Gus-Gus Costume Accessories
All you really need to do is make the hat and cover the shoes with the brown felt if you didn't finde brown shoes anywhere. Cut out two big ear shapes from brown felt and two from the peach felt, making the peach pieces 1/2 inch smaller.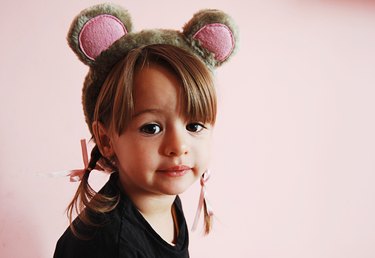 Attach the peach each felt onto the brown ears with a hot glue gun. Then, glue them to each side of the beanie. For the shoes, take an old pair and glue the felt around it, being careful to avoid the soles. Use face paint for whiskers and a red nose to complete the look.
Costume Works shares another toddler Gus-Gus costume that you can easily create, and the little one wearing it is accompanied by a young Prince Charming and Cinderella. Parents can also dress up as the latter two Disney characters, for a family costume. Add a Jaq costume if you have a second child.
To make a Gus-Gus adult costume, follow the same plan of wearing a mustard-brown shirt, and cut it off just at the waist. Also try to find a set of sweats in the right brown color, or get a white set and dye it. The set should be large on you, so you can stuff the top and bottom with a fake belly or old clothing; just tuck it in so that the belly doesn't fall down.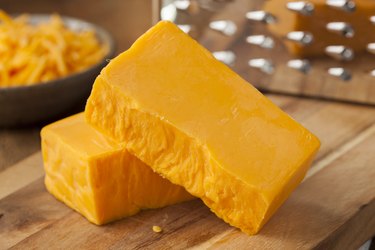 You can buy fake whiskers, a fake red nose and some cheese to carry around with you, too. And if you aren't sure exactly what the clothing and hat looks like, just search online for pictures.