Things You'll Need
Iron

Pins

Hand sewing needle

Thread to match the patch

Sewing machine

Scissors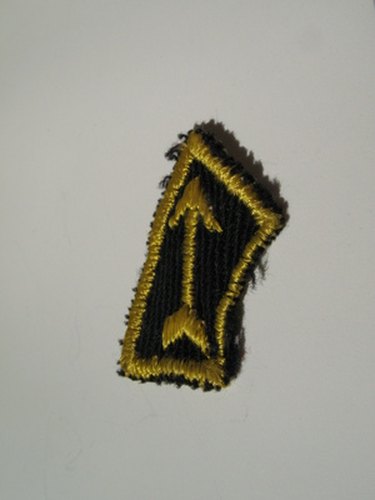 Whether you must embellish a high school letter jacket or some other kind of jacket, an embroidered patch makes a colorful and striking addition to any jacket. Proceed carefully with the stitching process to ensure you attach the patch in the spot you desire. You may decide to hand stitch the patch or machine sew it. With either method, the finished result will give your jacket more personality and pizazz.
Step 1
Check the inside of the jacket to see if you can remove a liner before you sew the patch. Remove the jacket liner, if possible.
Step 2
Decide where you want the patch. When you have a spot for the patch, look on the inside of the jacket to make sure you will not be stitching over any interior pockets. If you find a pocket where you would need to stitch, find another spot for the patch.
Step 3
Wear the jacket and look in the mirror to situate the patch on your jacket. Step back several feet from the mirror and make sure the patch is level. When you have the patch in the position you want, pin it to the jacket temporarily.
Step 4
Iron the patch to the jacket if the patch has an iron-on backing and if the iron will not damage the jacket. If the jacket is a fabric jacket and not leather, iron the patch lightly to hold it in place before you sew it and then remove the pins. Leave the pins in the patch if you do not iron it to the jacket.
Step 5
Thread the needle with a 15-inch length of thread if you will be hand stitching the patch, pull the thread through so you have a double length of thread and knot the ends. Insert the needle up through the backside of the patch along one edge and pull the thread all the way through until the knot stops the thread. Take small overhand stitches over the edge of the patch and through the jacket. Come up again with the needle along the edge of the patch and continue stitching the patch to the jacket all around the edge of the patch. Tie a knot on the backside of the jacket to finish stitching the patch to the jacket and cut off the excess thread with the scissors.
Step 6
Stitch the patch to the jacket with the sewing machine with a running stitch. Sew along the perimeter of the patch, making sure you keep any jacket linings properly arranged on the backside of the jacket as you stitch. Clip off the threads after you sew all the way around the patch, and remove the jacket from the sewing machine.