Things You'll Need
Card stock

Cookie cutter

Pencil

Scissors

Craft knife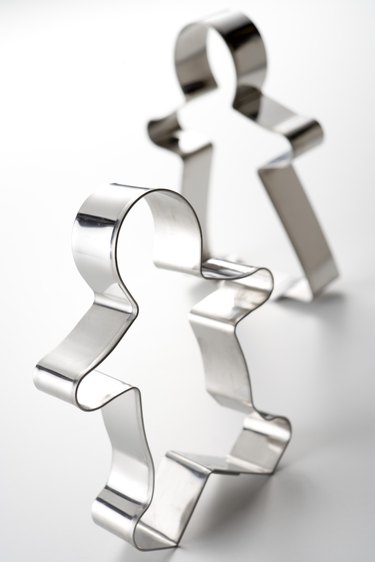 If you love scrapbooking or making greeting cards, die cuts are important to have handy for producing identical images. You can easily make your own die cuts by using cookie cutters for patterns, which saves money and recycles paper at the same time.
Step 1
Choose patterned paper or card stock on which to place your die cut pattern. Cut the paper you have chosen into squares that are slightly bigger than the cookie cutter you have chosen.
Step 2
Place the cookie cutter you have chosen onto the cut pieces of paper or card stock and trace around the cookie cutter with a pencil. Keep tracing onto the pieces of paper until you have the number of die cuts you need.
Step 3
Cut out the shapes with scissors or a craft knife. Scissors work best for simple die cut shapes, while a craft knife works best on more intricate ones.