Things You'll Need
Magazines

Recycled gift wrap

Thrift shop books

Scissors

Glue stick

Scanner

Printer

A4 or A3 cardstock

Laminating machine

Laminating pouches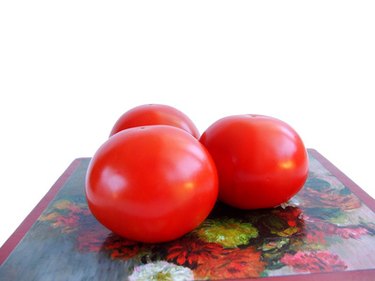 Making laminated placemats is an easy and fun craft suitable for all abilities, from very young children to experienced adult crafters. You can create designs that coordinate with interior decor, celebrate special occasions or even personalize place settings for individual members of the family. Laminating your artwork using a simple piece of home office equipment preserves its beauty and creates unique, washable placemats that protect surfaces.
Step 1
Choose a theme and look for imagery in magazines, recycled gift wrap and illustrated books found in thrift shops. Cut out motifs using a pair of scissors. If you wish to create the same design on a set of placemats, scan your images and print the required number of copies in full color, or photocopy them on a color copier. Cut these out too.
Step 2
Take a sheet of 8 1/2 by 11-inch or 11 by 17-inch cardstock, depending on the size of the placemat you wish to make and the laminating machine you have available. Experiment with layouts by positioning images on the card. Affix motifs in place with a glue stick, repeating the design on additional sheets of card if you are creating a matching set.
Step 3
Cut out letters from magazines and old books if you wish to include slogans, personalize with names or add greetings to celebrate occasions such as birthdays and Christmas. Adhere them to your design using the glue stick.
Step 4
Switch on your laminating machine to heat it up. Place your finished design inside a laminating pouch. When the light indicates that the machine has reached the required temperature, slowly feed the sealed end of the pouch into the machine. Remove your laminated placemat when it emerges on the other side and repeat for each placemat you're creating.
Tip
If you don't have access to a laminating machine, you can get a similar result with clear contact paper. Simply adhere it to the front and back of the paper, smooth out any bubbles and cut off excess contact paper around the edges.
If you don't have a laminating machine you can take your paper to a copy shop to be laminated.
Any flat image on any kind of paper can be turned into a placemat as long as it can fit into the laminating machine.
Warning
Children should have adult supervision at all times when operatating laminating machines.