Things You'll Need
Static cling decal paper

Pen

Markers

Glass paint

Scissors

Scanner

Printer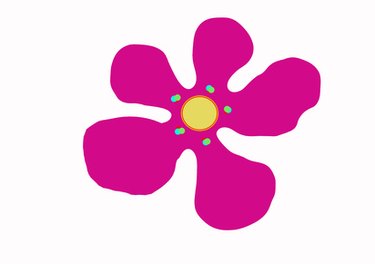 Static cling decals, also called window clings or car clings, stick to surfaces without the use of a sticky adhesive. Instead, they adhere to the surface via static, thus making them easy to remove or reposition. Making your own customized static cling decals is easy to accomplish using materials that are available at most craft stores. Making your own static cling decals allows you to be creative and develop personalized designs.
Step 1
Place a piece of static cling decal paper on a flat work surface with the slick side facing up.
Step 2
Draw an outline of the basic design onto the static cling decal paper using a pen or marker.
Step 3
Use markers or glass paint to color in and embellish the design as desired. Use a lot of color, as the designs are not as vibrant once removed from the paper backing.
Step 4
Allow the decals to dry for at least 10 to 15 minutes to prevent the marker, pen and paint marks from smearing.
Step 5
Cut the decal out of the larger sheet using scissors. If multiple decals are on a single sheet, cut each of them out in squares or rectangles. Then cut the edge of each decal into other creative shapes, if desired. Some suggested shapes include stars, flowers, circles or ovals.
Step 6
Grasp the white paper backing on the decal and peel it away using your fingers.
Step 7
Place the decal onto any glass surface and smooth it with your hands to remove air bubbles. Make sure that the side containing the marker, pen, or paint is facing away from the surface. If the color is placed against the surface, the ink will remain on the glass when the decal is removed.
Tip
Glass paint is available at most craft stores.
If local craft or office supply stores do not carry the static cling decal paper, you can order it online.
You can also scan designs into a computer using a scanner and print the design onto the static cling paper using a printer.