Things You'll Need
Gentle detergent (Woolite)

Fabric softener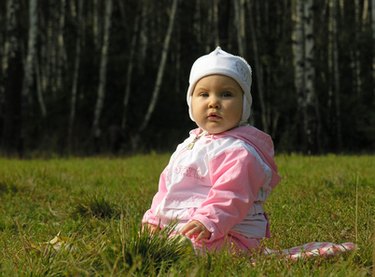 Nylon is a good fiber for jackets for a number of reasons--it is durable, weather resistant, light in weight, and warm. Another key reason why nylon is often used in jackets is the ease of care. Nylon is extremely easy to clean and it is somewhat stain resistant. In a few simple steps you can wash a nylon jacket, or nylon jacket shell, so it is as good as new.
Step 1
Remove the nylon shell from jacket if applicable. Then, turn jacket or shell inside out.
Step 2
Place the nylon jacket or shell in the washer. Use warm water, and a gentle detergent such as Woolite. Wash items on the delicate cycle, so as to reduce the amount of agitation they are exposed to. Do not use bleach. Add fabric softener to the final rinse cycle of your washing machine.
Step 3
Place the nylon jacket or shell in the dryer on a low/medium heat setting. Tumble dry, and remove the item immediately when the dryer stops to prevent wrinkling.