Things You'll Need
Thick tooling leather

Craft knife with snap-off blade

Self-healing mat

T-square

Leather dye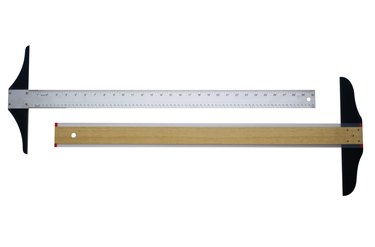 Leather cord is a simple but essential tool in a variety of leather crafts and crafts made of other materials, and is used for everything from laces to necklace cords. Homemade leather cord is also an excellent use for leftover scrap leather, and a great way to conserve material while saving money on store-bought cord. With the right leather and the right tools, you can create leather cord of the same quality as any professionally made.
Step 1
Snap off the edge of the craft knife blade. For the sake of this project, you'll want a new blade that's as sharp as possible to ensure a clean cut.
Step 2
Trim two straight, square edges to start. Place the leather on the self-healing mat. Use a T-square to pencil-mark a 90 degree angle to use as the basis for cutting your cord strips. Press the T-square firmly against the leather while you use the craft knife to trim the edge, making it straight. Turn the T-square to cut the other angle as well, forming a square corner and two straight edges (skip this step if the leather you're using already has straight edges).
Step 3
Cut the cord strip. Line up the T-square along one side of the square corner and slide it down so that about 1/4 inch of leather sticks out over the long edge of the T-square. Press down on the T-square while sliding the craft knife along its edge, cutting through the leather. Apply enough pressure to the knife to ensure that you cut all the way through the leather. Set aside the T-square and pull the now separate piece of cord away from the rest of the leather scrap.
Step 4
Use scissors to remove any rough edges. If the leather cord has any frayed sections stuck to it from points where it didn't separate cleanly from the leather, use a pair of scissors to carefully trim these away.
Step 5
Dye the cord. Use leather dye in any color you like (most commonly brown or black) to give the cord permanent color. Follow the instructions on the dye for proper dyeing times.