Things You'll Need
Measure tape

Hanger hooks

Hammer

Screwdriver

Wire

Wire cutter

Sawtooth hanger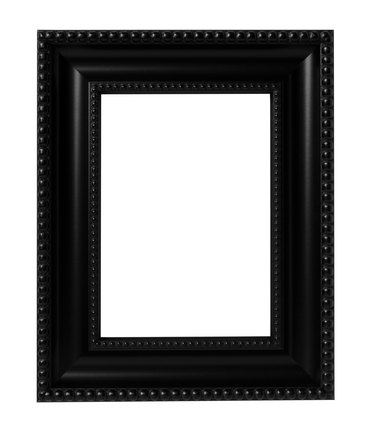 Attaching hooks to picture frames can be done quickly and with limited tools. Learning how to use picture frame hardware gives you the option of buying frames that do not have hooks attached. The perfect picture in grandma's attic may need hardware before it can hang on the wall, or perhaps you want to add your own photos to new frames but the hardware needs to be attached. Picture hanging attachments are available at hardware stores or home improvement centers.
Step 1
Place the picture facing down on a solid surface. Remove the glass from the frame to prevent it from breaking under pressure when attaching hardware. Picture hanging hardware is usually attached to the backside of the picture frame.
Step 2
Attach hanger hooks to the side rails of the picture frame. Measure the side rail and place the hook one-third of the distance from the top corner. Repeat this step to attach the second hook on the opposite side rail. The hardware will require either a screw or nail to attach. Wire will be attached to the hooks.
Step 3
Measure and cut the hanging wire 1 ½ times the width of the frame. Attach one end of the hanging wire to one hanger hook by pushing 3 inches of wire through the hook. Bend the 3 inch wire backwards and wrap it several times around the long wire. Pick up the opposite end of the wire and push 3 inches of wire through the second hook. Bend the 3 inch wire back and wrap around the long wire. The frame is ready to hang.
Step 4
Place sawtooth hangers on the top rail of the picture frame for a second option. Use one sawtooth hanger for small pictures. Measure the center of the frame and attach the hanger at the center. Use two hangers for long picture frames. Place one sawtooth hanger in the top corners of the frame. Two hangers will give stability to long pictures. Sawtooth hangers mount on nails driven into the wall.
Tip
Packages will contain screws or nails to attach the hanger to the frame. Packages will label the weight the hardware is capable of holding, and whether it is used for wood or metal frames.