Things You'll Need
Book

Three pieces of veneer or other type of wood

Razor blade or utility knife

Book tape

Binder's glue

Book clamp or C clamp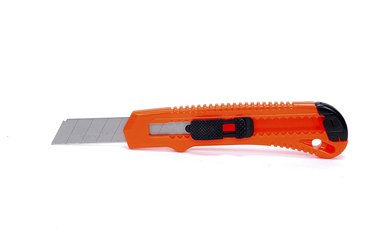 Re-covering your vintage or antique books is a way to give your personal library a fresh face. Use veneer or solid wood for a distinctive, tasteful and unique book cover, which can also make a great gift. Choose attractive pieces of wood and have them cut thinly at your local hardware store. You may also choose to decorate the cover using a printed title bonded to the cover or with colored pencils and stickers. Express yourself with this one-of-a-kind craft sure to delight you and anyone lucky enough to receive it.
Step 1
Measure the book you wish you cover, noting height, width and depth.
Step 2
Select three pieces of wood for your cover board. Two should be the same size for the front and back covers, and one should measure exactly the size of the book's spine. You may cut thin veneer or another type of wood for the cover boards using a razor blade or utility knife.
Step 3
Attach the three pieces together using book tape. Fasten them from the outside corners and inside corners. Leave a bit of space in between the boards while taping to let the covers open and ensure flexibility. Be sure to leave the most attractive side for the outside of the cover.
Step 4
Coat the book's binding with binder's glue and carefully set the cover onto the binding. Coat only the binding and the spine. Coating the outside pages of the book will bind the cover to the pages.
Step 5
Place the cover onto the binding carefully. Clamp the book to a table to set the glue.
Step 6
Once dry, remove the book from the clamp.
Tip
Try recovering a set of books in varying sizes and widths for a coffee table display.