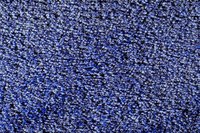 Basement floors can see high levels of moisture, especially if they are in humid, warm climates. Likewise, many basements are used as storage or recreational rooms and can get excess dirt and debris in the carpet fibers. Dirt acts as sandpaper to carpet and wears down carpet fibers. Monitor your basement for musty smells that can indicate mold growing in the carpet. Clean your basement carpet to restore the look of the room and carpet fibers.
Things You'll Need
Garbage bag
Washing machine
Vacuum
Lysol
Wet vacuum
Detergent
Vinegar
Soft brush
Knee kicker
Carpet stretcher
Gloves
Mask
Goggles
Remove all furniture, boxes and rugs off your basement floor to get a good look at the carpet fibers. Inspect the carpet for mold and debris. Throw away any moldy boxes or papers. Launder moldy linens or clothes.
Vacuum the carpet to remove excess debris. Lift the carpet off the tackless strips from one corner of the room to inspect the padding for mold. If mold is evident, remove the padding, pour hot water on the mold and spray with a cleaning product like Lysol.
Run a wet vacuum over the carpet padding until no more water can be removed. Place the carpet padding in the sun or place next to a fan.
Combine 1/4 cup of a mild detergent, 2 tbsp. of white vinegar and two cups of water and spot treat the basement carpet on moldy and dirty areas. Run a wet vacuum over the carpet to remove additional moisture.
Replace the carpet padding and stretch the carpet back on the tackless strips with a knee kicker and carpet stretcher. Place a dehumidifier in the room to remove excess moisture.