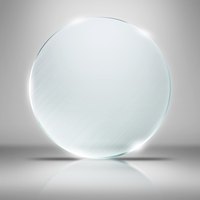 If you're looking for a way to display your favorite photographs without using a frame, consider making a photo plate. Photo plates make great gifts for family and friends and can be used in home decor. Creating your own photo plate requires only a few tools and can breathe new life into old, unused dinnerware.
Things You'll Need
Photo editing software
Printer paper
Clear glass plate
Pencil
Craft knife
Paintbrush
Mod Podge
Resize the photo in a photo-editing program so that it is slightly bigger than the plate. Print the photograph on printer paper using the highest quality setting for your printer. Let the photo dry for several hours.
Lay the photograph on a level surface. Set the plate right side up on top of the photograph. Position the plate so the desired area of the photo shows through the plate.
Trace around the plate lightly with a pencil. Cut out the image using a craft knife.
Create trim lines so the photo can bend around the plate properly. For example, a square plate will require four diagonal cuts (one at each corner), while a circle-shaped plate needs several diagonal cuts around the entire photo. Try not to cut lines across any faces in the photo.
Dip a small, clean paintbrush into Mod Podge. If you are planning to use the plate for food, choose dishwasher-safe Mod Podge. Paint the entire back of the plate lightly with the Mod Podge.
Press the photo face down on the back of the glue-covered plate. Run your hand along the back of the photo to smooth out the wrinkles. Let the glue dry for several hours before using the photo plate.