Things You'll Need
Overhead projector (optional)

Picture of the Grinch (optional)

Pencil

Sheet of plywood for outdoors use

Drill

Jigsaw

Sandpaper

Outdoor latex paint – white, black, green, red

Clear acrylic paint

Brushes
While wood cutouts make popular lawn fixtures during the holiday season, they are also expensive to purchase and often limited in selection. The Grinch, a much-loved Dr. Seuss character, is particularly difficult to find. However, Grinch fans can make their own decorative lawn ornament with a few supplies and a little bit of patience.
Step 1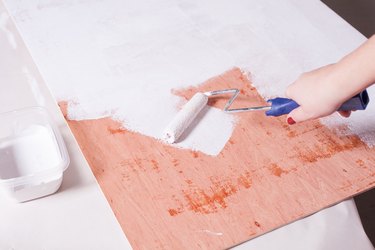 Paint the sheet of plywood white, front and back. This will allow the pencil marks to stand out and make cutting easier.
Step 2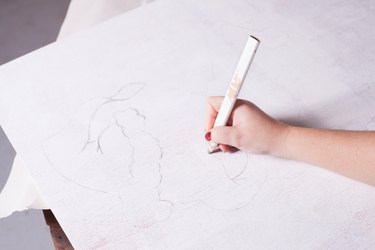 Draw the Grinch as large as you want on the plywood with a pencil. If you cannot draw, place a picture of the Grinch on an overhead projector and shine it on the piece of plywood. Move the projector around until the size is satisfactory. Then trace the image on the plywood, making sure the lines are dark.
Step 3
Cut the image out of the plywood with a jigsaw. If the image requires cut-outs in the middle, use the drill and make a hole large enough for the jig's blade to fit. Don't drill too close to the image, since you don't want to damage your finished piece.
Step 4
Paint the piece using outdoor latex paint. It may take a few coats to get the desired color and opacity. Allow the piece to thoroughly dry. Paint the entire piece with clear acrylic paint to protect it from the weather.