Things You'll Need
White fabric

Scissors

Sewing machine

White thread

Thin wire

Elastic

Sewing needle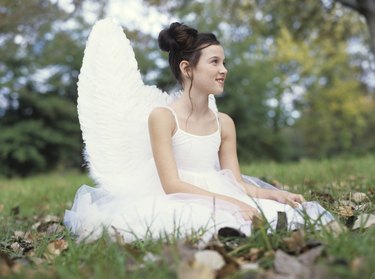 Angel costumes are in high demand, whether they are for Halloween, a costume party or a Christmas play. Angel wings can be hard to find in stores, and when you do find them, they are often rather expensive. If you have basic sewing skills, you can make your own angel wings for a fraction of the cost.
Step 1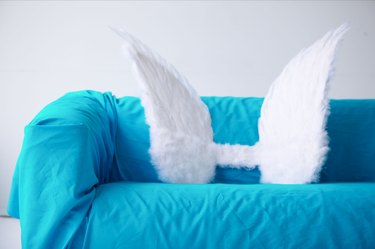 Cut out two pieces of white fabric in the shape of angel wings. Each piece of fabric should be 14 inches wide (at the widest part of the wing) and 1 yard long. You will need about 2 yards for the angel wings.
Step 2
Hem each piece of fabric all around, leaving a small opening. Thread 2 yards of thin wire through the opening and all the way around each wing through the hem. When the wire comes all the way through, twist the two ends together and sew the hem closed.
Step 3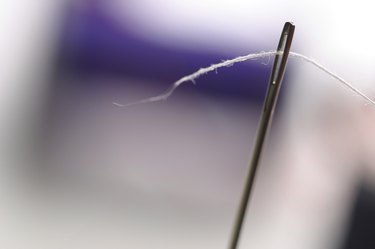 Cut three pieces of thick elastic, two that are 25 inches long and one that is 6 inches long. Sew each 25-inch piece into a circle. Attach one wing to each circle.
Step 4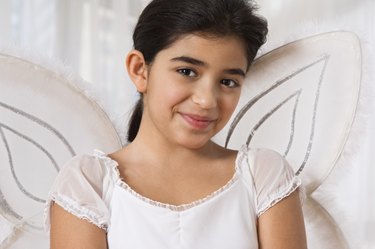 Attach the two wings by sewing one end of the smaller piece of elastic directly underneath each of them. When the wings are finished, your arms will go through the circles, and the connecting piece will lie flat across your back.
Tip
To make fairy wings, change the shape and color of the wings.