Things You'll Need
Bargello pattern

13-14 mesh canvas to fit pattern

Assorted needlepoint threads

Tapestry needle

Stretcher Bars/needlepoint frame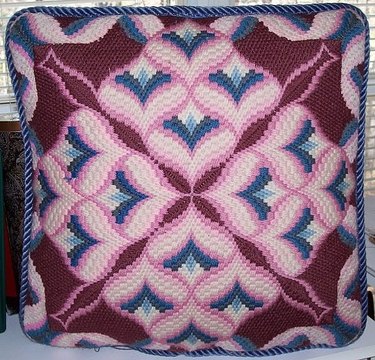 Bargello needlepoint is another name for Florentine embroidery and is considered one of the easiest forms of needlepoint to learn. Most Bargello designs are made by combining geometric shapes like squares and triangles and using colorful threads to get unique and creative patterns. Because Bargello needlepoint gets the creative juices flowing, design possibilities are limitless even when two or more stitchers use the same Bargello pattern. Bargello needlepoint is great for beginners and newbies to the world of needlepoint. Here are the steps you can take to learn to stitch Bargello needlepoint.
Step 1
Choose a Bargello pattern. Visit a local needlepoint shop or check online for free basic patterns using the Bargello stitch, which consists of straight up and down stitches of varying lengths and thicknesses.
Step 2

Start with a small simple design to get your feet wet. You can always make larger more complicated designs if you find you like to stitch Bargello needlepoint.
Step 3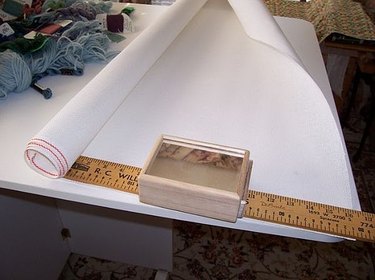 Purchase a piece of needlepoint canvas to fit your design. The larger the canvas mesh (number of canvas threads per inch), the smaller the finished design will be; so when just beginning to learn Bargello, choose a standard canvas mesh size like 13-14 mesh instead of 18 or higher.
Step 4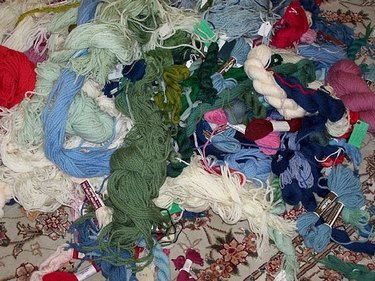 Select colorful needlepoint threads and fibers to stitch your design. Choose a monochromatic color scheme for your first project. It uses a single color with different tones and shades to produce spectacular effects. For example, if you choose orange, get four to five shades from dark to light.
Step 5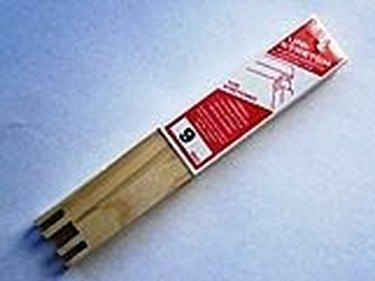 Use stretcher bars or a needlepoint frame to stitch your Bargello design. Although Bargello needlepoint does not need to be "framed up", if you use stretcher bars or a needlepoint frame, your stitches will be consistent and free from distortion, and as a result minimal blocking will be required when all the stitching has been completed.
Step 6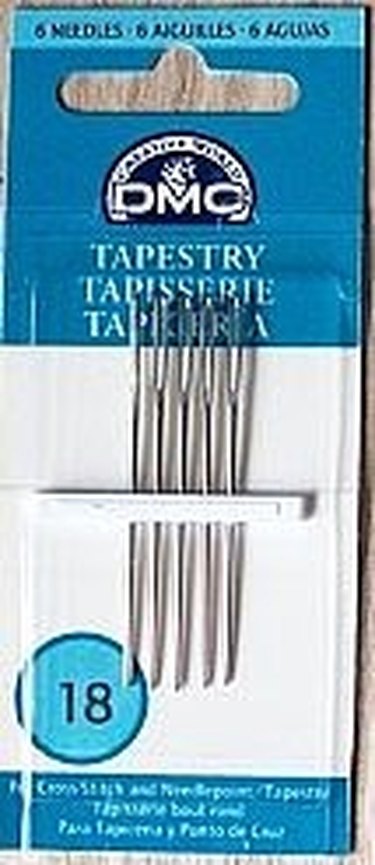 Purchase additional stitching supplies including two blunt tip tapestry needles in the appropriate size, masking tape to protect edges of the needlepoint canvas, brass tacks to mount canvas on stretcher bars, embroidery scissors, and fabric marking pen.
Step 7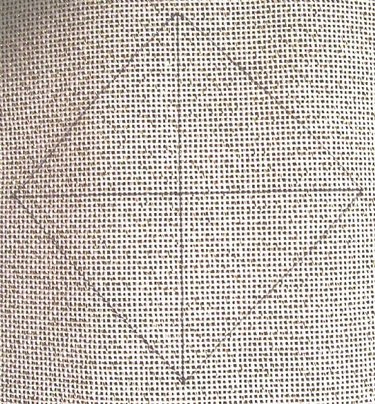 Draw the outline of the finished design on the canvas. For example, if you are stitching a Bargello coaster, draw the appropriate size circle in the center of the canvas so that you will know when you have reached the coaster's stitching boundaries.
Step 8
Find the center of your design (it's usually marked on the Bargello pattern). Stitching for most Bargello patterns starts in the center. Mark the center of your needlepoint canvas as well. This is where you will place your first stitch. Stitch according to the Bargello pattern.