Things You'll Need
Storefront

Costumes

Start-up financing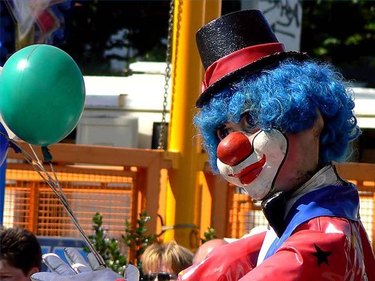 If you're looking for a great business idea you may want to start a costume rental shop. This type of business rents costumes to individuals and community groups for special events, performances, holidays and festivals. While you will need a small amount of start-up financing to start a costume rental business, you will find that this type of company can become profitable very quickly. Best of all, this type of business can be fun for the right person, such a one who enjoys working in the entertainment or hospitality industry.
Step 1
Research what type of costumes are needed in your area. Look to local events calendars and community organizations to see what type of costumes you could provide. For example, if your town hosts an annual Renaissance Fair or Formal Gala, you could market your business to patrons of these events.
Step 2
Find a location. Most people won't feel comfortable renting costumes from your house. To make your business look professional, rent a small storefront. Look for an area that can support costume rental fees. Make sure your shop has plenty of foot traffic or access to parking to make it a convenient place for customers to shop.
Step 3
Purchase a supply of costumes from wholesale manufacturers. Start with the basics, like gorilla suits, clown costumes, Santa Claus outfits and the like. Add more specialized suits as demand becomes apparent.
Step 4
Consider making some of your own costumes or adding to those you purchase to make them unique. This could save you money and also help your shop stand out. If you can't sew, find a seamstress who can translate your ideas to cloth.
Step 5
Add a selection of wigs, shoes and theatrical makeup to your store. Customers will purchase these items outright, adding to your bottom line.
Step 6
Market your business to theatrical groups, community organizations and the public. Set up booths at area fairs and special events to let those who are most interested in costumes know about your new business.