Things You'll Need
1 lb. stew beef

3 potatoes

6 carrots

1 small onion

5 tablespoons butter

1/4 cup flour

4 cups beef broth

spices as desired
The key to making a beef stew that has thick, brown gravy is the roux. A roux (french for brown butter) is a technique of blending fat and flour to thicken a sauce---in this case, a beef stew. Once you master this technique, you'll never go back to runny stews or gravies again.
Step 1
Melt 1 tablespoon of butter in a large pan over medium/high heat. Season the stew beef with salt and pepper and spices to taste. Add the onion, chopped, and then saute it in the pan until it is very brown. You want it to stick on the bottom of the pan, which is how you get that nice brown color.
Step 2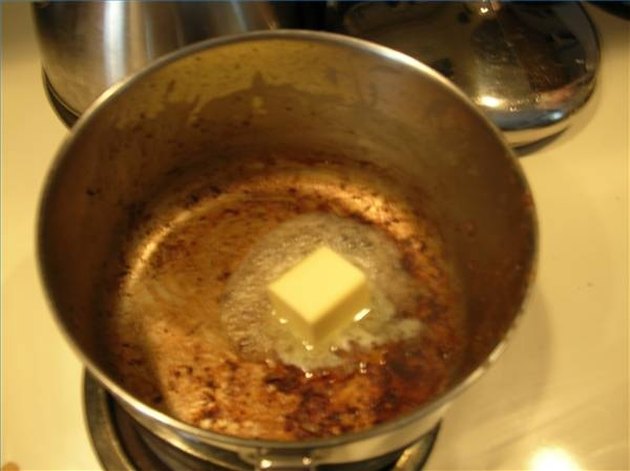 Remove the meat from the pan and add the remaining butter. Use a whisk to get all of the bits of meat in the bottom of the pan.
Step 3
Whisk in the flour, which immediately sticks in globs with the butter---that's how it's supposed to look. Continue to stir over medium low heat until the roux is smooth and light brown in color, taking care not to let it burn. Slowly whisk in the beef broth and bring to a slow boil.
Step 4
Add slices of carrot and cubes of potato and stir together. Let the stew simmer for at least an hour, stirring frequently, over medium/low heat.
Tip
If you find that the stew is too thick, simply add more liquid. If it's too thin, turn up the heat so that it cools faster, which will cook out some of the liquid.