Things You'll Need
4 lb. pork roast

1 tsp. salt

1 1/2 tsp. pepper

2 Tbsp. vegetable oil

1 medium onion, sliced

2 c. water

2 medium yellow squash, cut in 1 1/2 inch chunks

1 med. zucchini, cut in 1 1/2 inch chunks

2 cans whole potatoes, drained

1 tsp. onion powder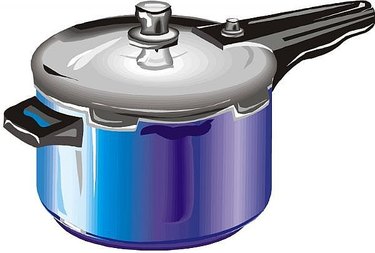 If anyone has read many of my recipe articles, you know that I am a fan of the pressure cooker. I love it because it cooks so fast, and the flavor is retained, because it is perfectly sealed, holding in the favor, that evaporates away cooking open on the stove, or in an oven. The only difference I make to this recipe is that I prefer to use raw potatoes instead of the canned potatoes, but it is up to you. The canned of course, is a lot easier. You don't have to peel and cut.
Step 1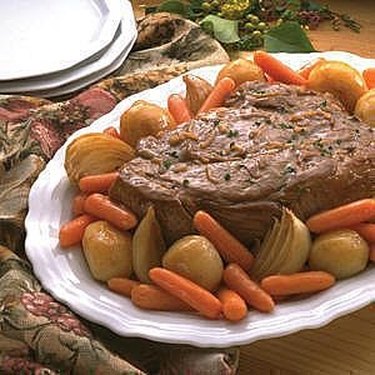 It seemed to me when I was working and coming home to feed my family, invariably, I hadn't planned on anything to cook. So the pressure cooker quickly became my friend. I could have just about any meal prepared, cooked and on the table within an hour. I know some people have heard scary stories of pressure cookers blowing up, but I can truthfully say, it has never happened to me, in about 40 or so years of cooking. Give it a try, you may learn to love it also.
Step 2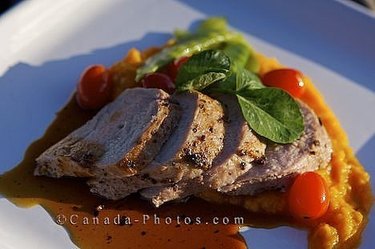 Sprinkle the pork with salt and half of the pepper. Heat oil in a 6 quart pressure cooker. Brown the roast for 8 to 10 minutes. ( I cut mine into smaller pieces, so it will cook tender even quicker).
Step 3
Add onion slices and water. Put on lid. When the cookers indicator starts to rock, time the cooking for 45-50 minutes. This is where I would have my potatoes peeled and cut into sections, and adding the remaining ingredients, put the lid back on and cook for 10 minutes to cook the potatoes.
The recipe says to cook uncovered 8-10 min over medium high heat, but remember this would be using the canned potatoes which are really already cooked.
Slice the roast. How about adding cottage cheese, sliced tomatoes, and garlic toasted bread as side dishes? Just a suggestion. There are many other options to go with the roast pork, of course. There is always stove top stuffing pork flavored.